The Riverina Picnic Train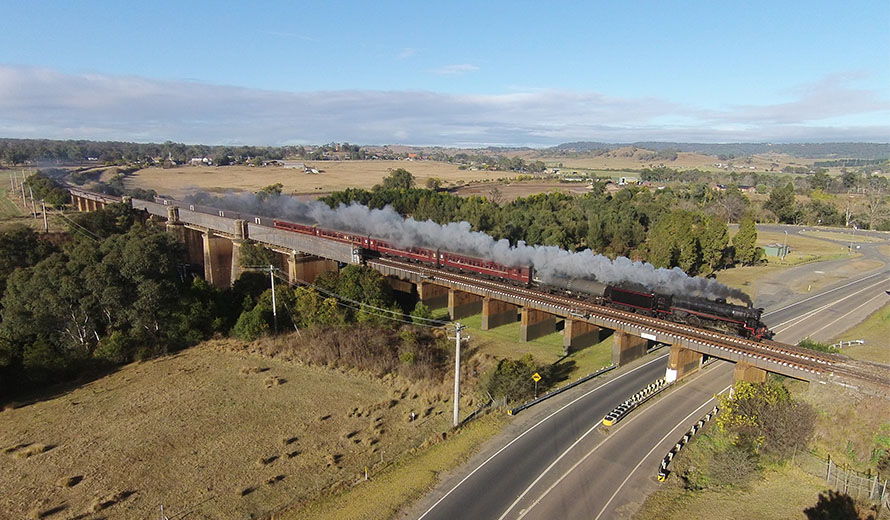 Heritage steam train trips from Wagga Wagga.
One Weekend Only!
Experience the excitement of a steam train trip behind former NSW government railways locomotive 5917 as The Picnic Train presents two days of special trains from Wagga Wagga.
Choose between 1hr return trips to either Harefield or Uranquinty — perfect for the family — or travel up the famous 'Bethungra Spiral' to Cootamundra on Saturday evening.
All trips start at and return to Wagga Wagga railway station.
Harefield Shuttles to the north are approximately 60 minutes duration, travelling over the spectacular Wagga Wagga Viaduct.
Uranquinty Shuttles to the south are approximately 60 minutes duration, Enjoy the sound of 5917 working hard as it climbs out of Wagga Wagga.
The Cootamundra Bethungra Spiral Flyer is approximately 5hrs duration, with time at Cootamundra for food while the engine is serviced and turned.
Drinks and snacks can be purchased from our buffet car.
Please visit our website for more details ... www.picnictrain.com.au
Location
Wagga Wagga Railway Station
Wagga Wagga Railway Station, Station Place, Turvey Park, NSW 2650
Contact Details
This event is currently closed and no contact details are available