They're all the Buzz - Beeswax Wraps

Common Threads Woven Through Community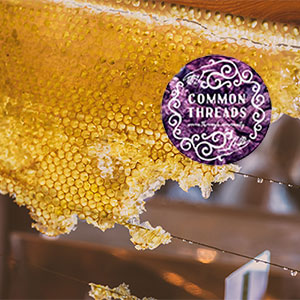 Are you fed up walking down the aisle in your supermarket picking up rolls of plastic wrap to cover your food?
Would you like to teach your daughters, sons and grand children how to store leftovers in the fridge using natural methods?
The bees know the answer and here's the buzz …
Join Karla Hooper, our very own local Perth Hills Earth Girl and learn how easy it is to make your own beeswax wraps which are a sustainable alternative to plastic cling wrap.
Karla's presentation offers a thorough introduction to beeswax wrap uses, care and maintenance and you will learn about 7 different ways to make them, including ingredients, equipment and recipes.
Two wrap-making techniques will be demonstrated on the night and you'll be able to touch and feel many different samples to decide which technique and recipe will suit you best.
You will be provided with notes and a selection of wrap making supplies will be available for those wanting to go home and start a hive of activity as you get buzzing and busy with throwing out the plastic and starting to make beeswax wraps!

Karla Hooper's passion is finding simple, efficient and convenient solutions for leaving a lighter footprint on the Earth. Currently lives in the Perth Hills, Karla loves all things animals, sustainability and spirituality.
So much so, in 2010 she quit her corporate job to intuitively travel Australia to learn about using camels as a sustainable form of transportation.
Karla grew up thinking nothing about what chemicals she put onto or into her body, ate packaged foods, thought nothing about her personal environmental footprint and lived a blissfully ignorant life.
Karla says – "I have now dedicated my life to working with the Earth to find, share and inspire solutions for living in better harmony, returning balance and respect. And I believe this shouldn't mean going without".
Common Threads Woven through Community is a week-long community engagement project proudly brought to the Perth Hills.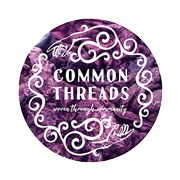 This exhibition includes topics of integrating sustainability, creativity, and traditional hand-crafted wisdom of the ages. These events are designed for you to leave feeling deeply inspired to become part of a continuing impulse of considerable change.
The Sound Temple, Sawyers Valley WA
$25 per person 
When: Wednesday 29th May 2019
Start: 7:00pm  (arrive from 6:45pm)
Finish: 8:30pm
Included: Endless cups of warming organic teas and coffee

To Bring: 
All materials provided including notes to take home
Dawn 0474 555 444
The Sound Temple - 100 Marshwood Pl, Sawyers Valley
This event is currently closed and no contact details are available