Don't Get in a Lather – Make Your Own Laundry Liquid

Common Threads Woven Through Community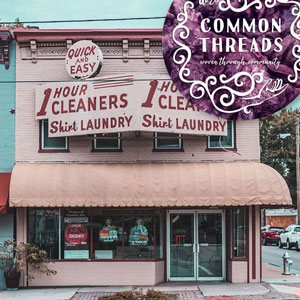 Did you know that your skin can absorb 60% of everything it comes into contact with?
Would this make you concerned about using laundry powder full of chemicals, which may be toxic to our skin when we wear clothes a large majority of our day?
Come along to this presentation by Karla Hooper, our very own local Perth Hills Earth Girl and learn how easy it is to make your own homemade Laundry Detergent, using just a couple of natural ingredients.
Learn how to:
Make your own laundry bar soap by saponifying coconut oil

Make your own washing soda by baking bicarbonate of soda

Customise the scent so that it doubles as a smell you love AND assists with cleaning

Make your own laundry powder from bar soap and washing soda

Turn the laundry powder into laundry liquid

Use the final product to get beautifully clean, soft clothes which is so important for eco-clothing and part of our philosophy around Common Threads Woven Through Community.
Not only is it an empowering exercise to learn how to make your own, you'll also discover how incredibly cheap it is, and you can rest easy knowing exactly what you're using and putting down the drain. Not only will your skin and your body thank you, but also the fish and the Earth!
You will be provided with notes of what's discussed during the presentation will be provided to participants and you'll leave with a sample on the day to take home and try. A limited number of homemade laundry soap bars will be available for purchase in case you want to go home and get making straightaway.

Karla Hooper's passion is finding simple, efficient and convenient solutions for leaving a lighter footprint on the Earth.
Currently living in the Perth Hills, Karla loves all things animals, sustainability and spirituality.
So much so, in 2010 she quit her corporate job to intuitively travel Australia to learn about using camels as a sustainable form of transportation.
Karla grew up thinking nothing about what chemicals she put onto or into her body, ate packaged foods, thought nothing about her personal environmental footprint and lived a blissfully ignorant life.
Karla says – "I have now dedicated my life to working with the Earth to find, share and inspire solutions for living in better harmony, returning balance and respect. And I believe this shouldn't mean going without".
Common Threads Woven through Community is a week-long community engagement project proudly brought to the Perth Hills.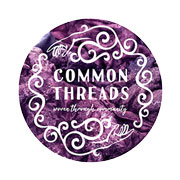 This exhibition includes topics of integrating sustainability, creativity, and traditional hand-crafted wisdom of the ages. These events are designed for you to leave feeling deeply inspired to become part of a continuing impulse of considerable change.
The Sound Temple, Sawyers Valley WA
$25 per person 
When: Thursday 30th May 2019
Start: 7:00pm  (arrive from 6:45pm)
Finish: 8:30pm
Included: Endless cups of warming organic teas and coffee

To Bring: 
All materials provided including notes to take home
Dawn 0474 555 444
Map
The Sound Temple - 100 Marshwood Pl, Sawyers Valley
Don't Get in a Lather – Make Your Own Laundry Liquid
Make a booking, click below
Resend tickets to your email address.
Contact the event organiser.
You can review the event organiser's terms and conditions here.
Don't Get in a Lather – Make Your Own Laundry Liquid
Contact name: The Sound Temple
Contact phone: 0474 555 444
You can review the event organiser's terms and conditions here.
If you can't find your tickets, click here.
Your email has been sent.
The organiser will be sent the details of this message.

Sorry, there appears to have been an error. Please try again later.