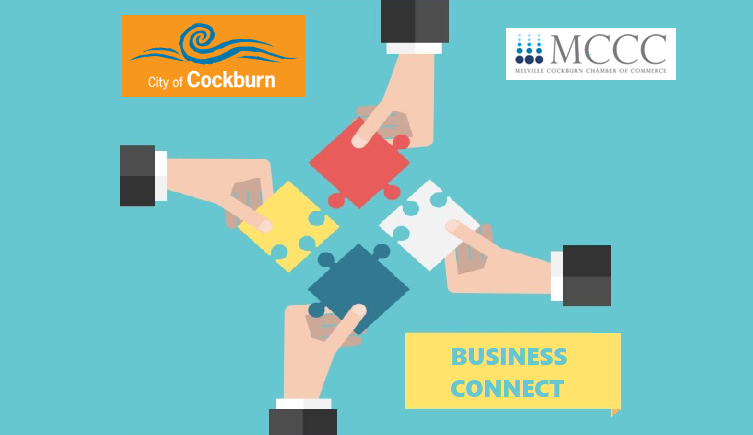 Join the City of Cockburn and Melville Cockburn Chamber of Commerce for the first event of the Business Connect Series "Navigating the Digital Landscape" & "Make More Money Online in 2019".
"Make More Money Online" 
When you're trying to grow your business online, there's a lot to get right. Learning by 'trial and error' is often expensive, confusing and frustrating. It's easy to waste time and money on things that don't work or don't matter. In this fast-paced session,
You will learn how to dramatically improve your website's performance.

You'll discover how Tony Walton from www.icemergency.com.au increased his conversions by 54% and increased his average order value by 35%.
You'll learn how Joe Mahon from ReidsRemotes.com.au took control of his online store's success, and how Philip Mosley from MyProCoach.net increased the organic search traffic to his website.

You'll learn how to be proactive so you know exactly what needs to be done to drive your website for success. 
Presented by Gareth Lane, founder of IQ Seven, the new AI-based website improvement system for small business.  Take control and dramatically increase the performance from your website, please don't miss this valuable presentation
"Navigating the digital landscape"
Presented by Guy Turner 'Guy is a media strategist and innovator, voted runner up for Australasian NewsMedia Executive of the Year in 2018 and Tamika Cruickshank is the Group Sales Director at Community news.  This session will run through an overview of the changing media landscape with a focus on digital marketing, and some tips and techniques to achieve success and find your digital brand voice.
Cost: $29 Chamber Members | $35 Non Members
(Includes Continental Breakfast)
Location
City of Cockburn
9 Coleville Crescent, Spearwood, WA 6163
This event is currently closed and no contact details are available