Natural Dyeing with Nature - A Second Life for Scraps

Common Threads Woven Through Community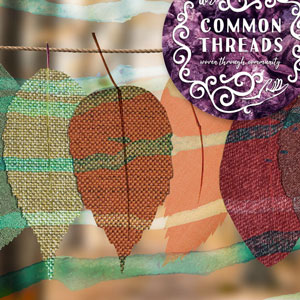 Do you love the thought of being able to forage in your garden and know that after you and your family have enjoyed your vegetables with dinner, you can use the scraps to dye fabrics?
It's hard to imagine how our ancestors got by without synthetic dyes but you might be surprised to learn how colorful the ancient world was.
Today, 90% of clothing is dyed synthetically, so it can fun to take a look back to our roots and make good use of our fruit and vegetable scraps to add colour to our garments. Beetroot and avocado skins, parsley, blueberries, onion skins …. are just a few of the ingredients that can make a rainbow of beautiful colours.
"Natural Dyeing with Nature - A Second Life for Scraps" workshop is a hands-on experience where you can explore the potential of naturally- produced colours gifted to us by Mother Nature. You will learn how to extract and apply the different fibres creating your own botanical colour palette and design. And you'll leave with a small carry bag and your own white t-shirt, all dyed using scraps, which should be an awesome incentive to eat more vegetables!!!
Jasmin Maddox's connection with natural dyeing, denim and used fabric evolved from a young age where growing up on a self-sufficient farm and the need for hard wearing fabrics was a must.
Fast forward 25 years later and the realisation that the years of dedication and hard work to achieve success in the corporate world no longer held the value it once did and with the arrival of her son a change of mindset and self was put into motion.
Using recycled materials like denim, pallets and driftwood provides the opportunity for each piece to be truly unique and to Jasmin, and her home-based business, represents that the opportunity to facilitate a change of mindset, repurposing and conscious buying for the local community.
Common Threads Woven through Community is a week-long community engagement project proudly brought to the Perth Hills.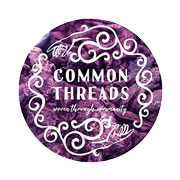 This exhibition includes topics of integrating sustainability, creativity, and traditional hand-crafted wisdom of the ages. These events are designed for you to leave feeling deeply inspired to become part of a continuing impulse of considerable change.
The Sound Temple, Sawyers Valley WA
$40 per person 
When: Friday 24th May 2019
Start: 10:00am  (arrive from 9:45am)
Finish: 12:00pm
Included: 
A small carry bag to dye, colour chart with listed plant-based items, instructions for dyeing at home

Warming cups of organic tea
To Bring: 
Dawn 0474 555 444
Map
The Sound Temple - 100 Marshwood Pl, Sawyers Valley
Natural Dyeing with Nature - A Second Life for Scraps
Make a booking, click below
Resend tickets to your email address.
Contact the event organiser.
You can review the event organiser's terms and conditions here.
Natural Dyeing with Nature - A Second Life for Scraps
Contact name: The Sound Temple
Contact phone: 0474 555 444
You can review the event organiser's terms and conditions here.
If you can't find your tickets, click here.
Your email has been sent.
The organiser will be sent the details of this message.

Sorry, there appears to have been an error. Please try again later.