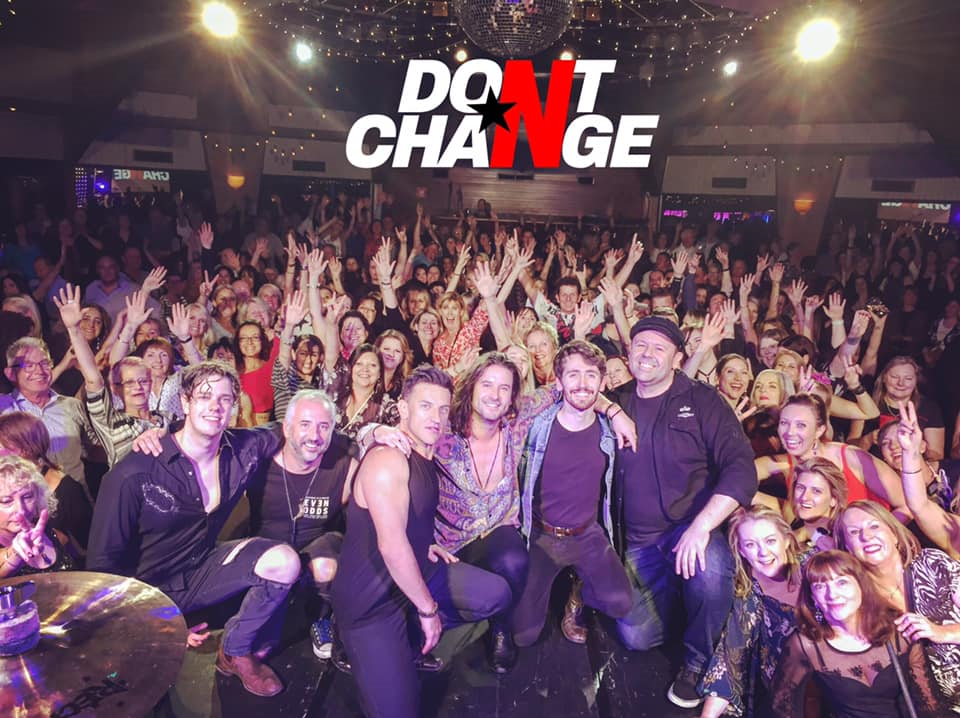 Don't Change -Ultimate INXS are coming BACK to the Blackwood Football Club.
Don't Change - Ultimate INXS is the No.1 touring tribute production on the Australian market.
This world class production captures all the energy, passion, and unforgettable live performances that made INXS a world-wide phenomenon.
Attention to detail in its musicality, staging and costuming make this production more than just a show; it's an experience that teleports you to a time when live music was king.
Don't Change - Ultimate INXS brings to life the music from every INXS album. A must for every fan and lover of live music.Be sure to have your dancing boots on for a full night of fun.
Supported by local band * Orange Whip*
Date: Sat November 9th
Venue: Blackwood Football Club
Address: Trevor Terrace, Blackwood.  SA 5051. 
Doors open at 7pm. C U THERE!
Please email any enquires to leonie.bfc@bigpond.com or  Mob: 0427 121 963
This is an 18 + event.
This event is currently closed and no contact details are available