Repair to Rewear to ReLove

Common Threads Woven Through Community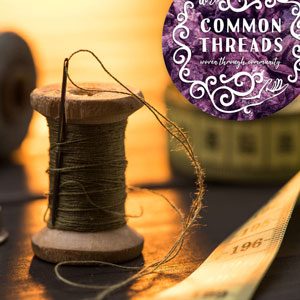 If you are passionate about bringing new life into your garments, join Petra Richardson who will tell you why it's so important that we take action in our clothing care practices to help slow fashion down and how we can Repair to Rewear our clothes by fixing them up so they will last longer and we can ReLove them all over again!
Petra will share her tried and tested tips on how to best care for your clothing and will then offer to help you with an item of clothing you have with you to remove a stain, to fix a hole, to sew on a button, to repair a tear etc. She will bring along her extensive range of threads for you to use but asks that you rumble through your button jar and bring some extras with you.
Petra loves to create lots of discussion in her workshops and is very happy to exchange ideas and solutions with you.
She will also bring along a rack of clothing items that she has upcycled, all manufactured using natural fibres, which she will discuss with you.
Petra Richardson has a passion for saving amazing op shop finds; bypassing landfill to create wardrobe favourites.
Her love of beautiful fabrics and excellent tailoring has grown through her studies in Fashion Design with Technology, in the UK. Petra's fashion journey has included design, retail, visual merchandising, promotions and styling. Her business was born from her keen desire to marry sustainability with the fashion industry.
Petra is focused on slowing fashion down, buying better and choosing well.
Clothing is hand-picked by feel and quality. Selecting natural fibres that stand the test of time and feel amazing to wear.
Petra says, "I love injecting the gems of clothing I find with lots of TLC and I love breathing new life into old pieces."
Common Threads Woven through Community is a week-long community engagement project proudly brought to the Perth Hills.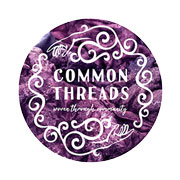 This exhibition includes topics of integrating sustainability, creativity, and traditional hand-crafted wisdom of the ages. These events are designed for you to leave feeling deeply inspired to become part of a continuing impulse of considerable change.
The Sound Temple, Sawyers Valley WA
$30 per person 
When: Tuesday 28th May 2019
Start: 10:00am  (arrive from 9:45am)
Finish: 12:00pm
Included: Endless cups of warming organic teas and coffee

To Bring: 
All materials provided including notes to take home
Dawn 0474 555 444
Map
The Sound Temple - 100 Marshwood Pl, Sawyers Valley
This event is currently closed and no contact details are available