SNAC Women 2019 – an annual day conference for women across our parish!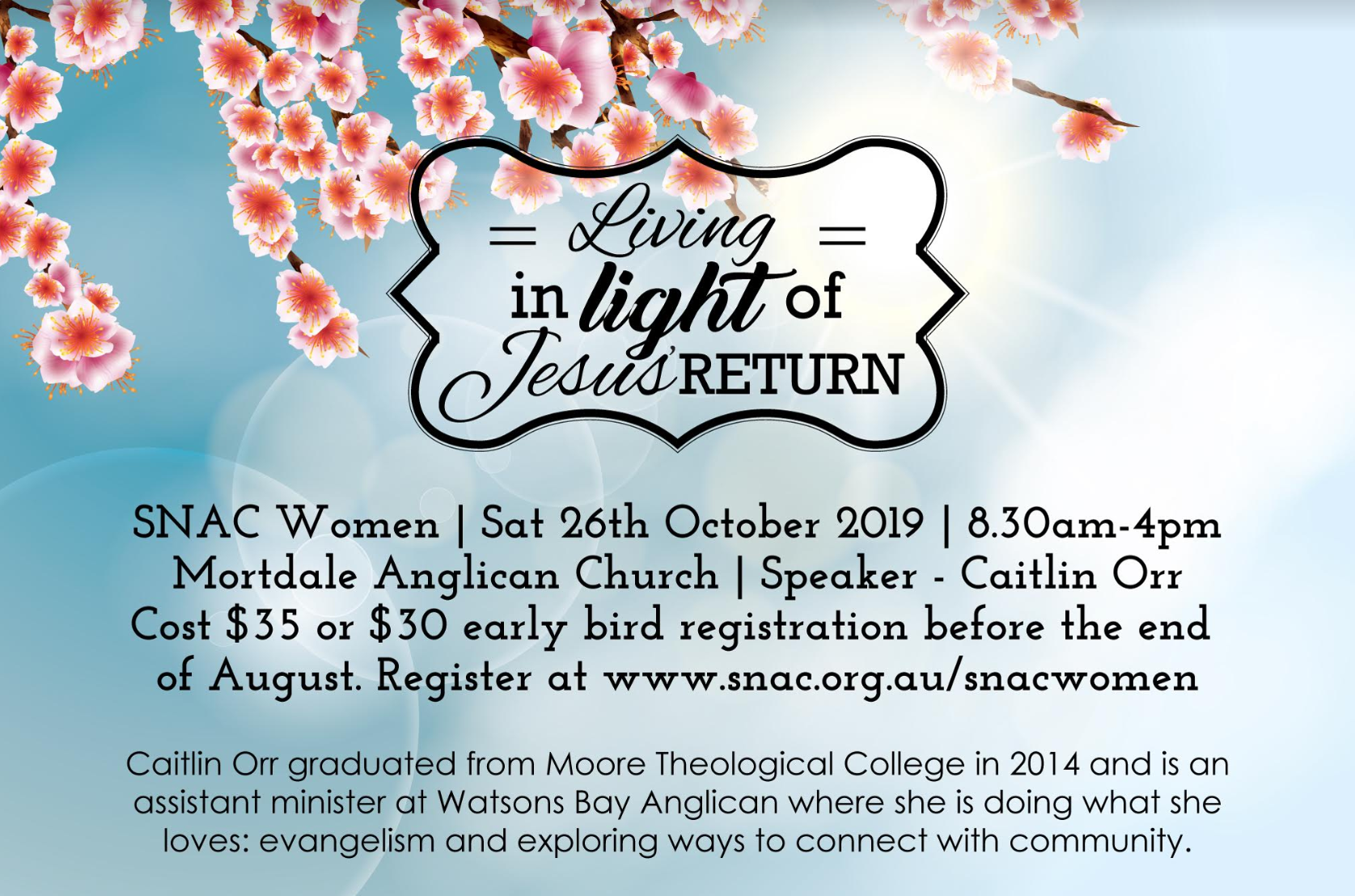 Enjoy fellowship and encouragement as we sit under God's word together, this year focusing on 'Living in light of Jesus' return'. Our speaker will be Caithlin Orr, and there will be workshops*, singing together and enjoying delicious food.
Sign up today! Earlybird discount applies until 31 August 2019.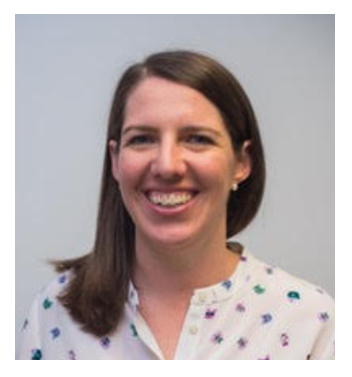 From our speaker Caitlin Orr: Our world tells us multiple times every day that this world is all there is so we must 'seize the day' and 'live our best lives'. By contrast the Bible makes a very different promise. The Bible promises that one day Jesus will return. It teaches us that this world is not our home. How often do we forget these truths? As we explore some letters in the New Testament we will be reminded of and hopefully encouraged by these great truths. We will also consider what it means to live knowing that Jesus will return. We will consider questions such as: 
What does it look like to wait? 

How does God comfort us while we wait? 

Is it worth the wait? 

What should we do while we wait? 

I have been challenged and encouraged as I have thought, read and prayed about what it means to live in light of Jesus' return and hopefully as we turn to God's word together you will be too.
*WORKSHOP TOPICS
1: Work in light of Jesus' return - Have you ever wondered what the place of work is in the Christian life? What kind of work should we do? Is all work equal? Do I even need to work? Or is everyone called to gospel ministry? Hear what God has to say and explore what work could look like for you in light of Jesus' return.
2: The environment in light of Jesus' return - Do we need to save the planet? Is the future of our world at stake? This workshop will consider what the Bible has to say about the environment and the difference that the return of Jesus makes to questions like these and how we relate to the environment in the here and now.
3: Parenting in light of Jesus' return - A panel discussion on how Jesus' return shapes our parenting, covering different stages of life from babies right up to adult children.
4: Leisure in light of Jesus' return - Is it ungodly to rest? What does the Bible say about rest? About travel? About leisure? And how do I make sure neither my deeds nor my leisure becomes an idol? This workshop will consider issues such as these.
When you book you will be asked to select your workshop preference. Because places are limited, we will ask you to also indicate a second preference.
Any questions? Contact Jen Semple (jenbo87@gmail.com/ 0433 171 796) or your congregation representative.
This event is currently closed and no contact details are available