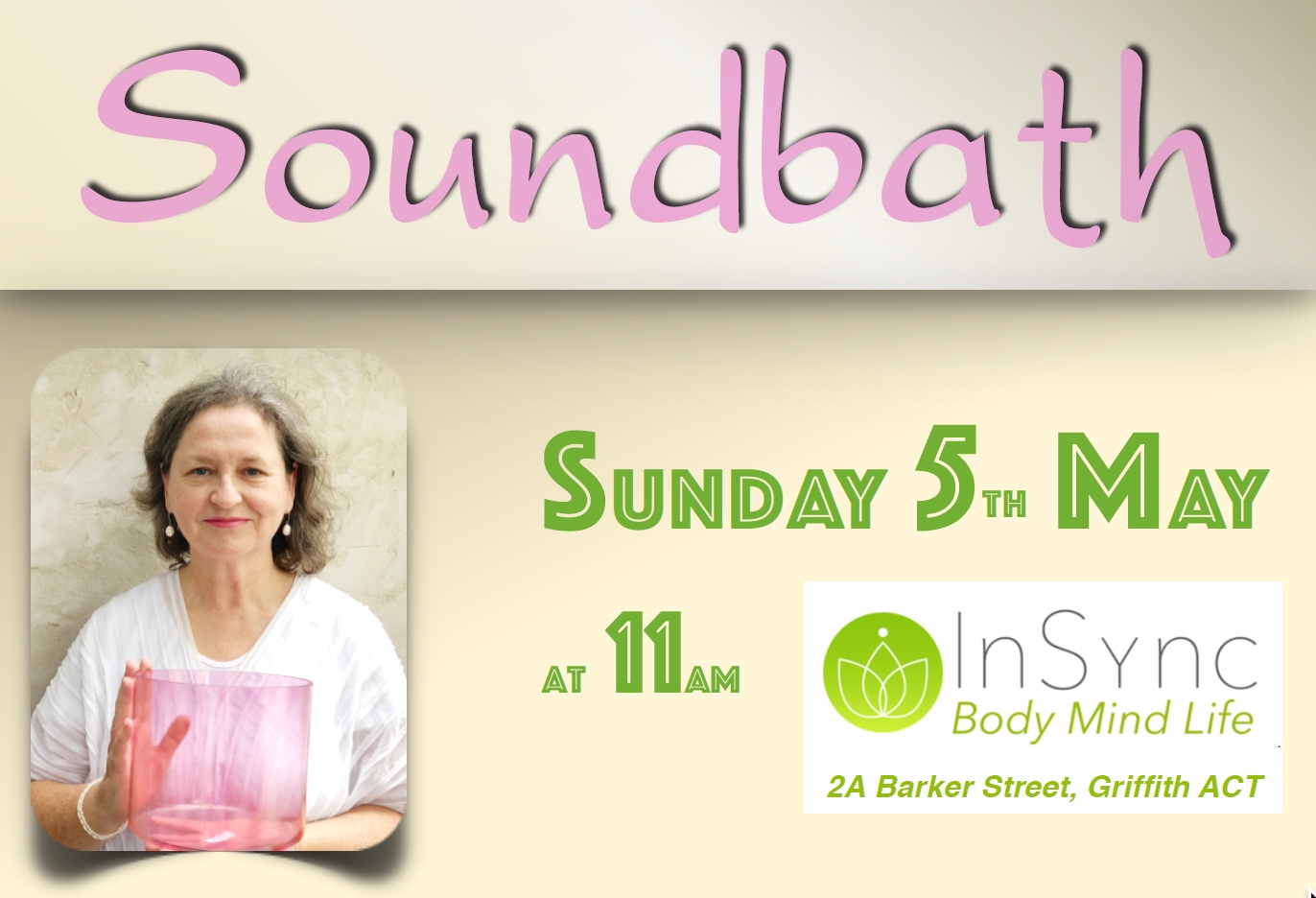 Immerse yourself in relaxing, 
energising and ethereal sounds…
A soundbath can assist you to release accumulated stress and enhance your natural state of stillness and connection, leaving you with a sense of wellbeing - feeling relaxed, energised and renewed.
CARMEN WARRINGTON (Melbourne) is a meditation artist. She brings her spirituality, calmness and soothing energy to the soundbath. She plays Alchemy crystal bowls, gongs, chimes and also sings. Her music is full of intention and love.
Location
InSync
2A Barker Street, Griffith, ACT 2603
Contact Details
This event is currently closed and no contact details are available