Swap 'Til You Drop – with a Twirl and a Twist

Common Threads Woven Through Community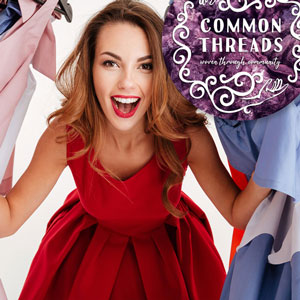 In 2018, we put together a fantabulous event called Swap 'Til You Drop as part of our Common Threads Woven Through Community exhibition. It was a huge success and we had an amazing time. We swapped (our pre-loved clothes), we dropped (our inhibitions), we laughed over bubbles, we strutted out our best 'bend-and-snap', some of us twirked our booties off and a wonderful time was had by all.
This year, in 2019, we're planning a similar event … but with a Twirl and a Twist!!
Come and join us for an evening full of all things Fun, Fashion and Upcycling. Bring along some of your old favourite outfits which you no longer can squeeze into and swap 'em up for a fabulous fresh new look for your wardrobe without spending loads of money. One of the Twists in this year's event is that we're adding Accessories … beads, hats and scarves! This is the perfect way to dive into the upcycling vibe in style.
We'll have an MC for the evening who can't wait to tell her story about what she's doing in Perth Hills right now to promote sustainability, de-stashing fabrics and with a microphone in her hand, she can definitely work the room!!
If you're intrigued about the Twirls and the remainder of the Twists, then BUY A TICKET and come and share in the fun!
Sip bubbles and Swap Up your clothes and accessories collection by exchanging up to FIVE items (we are encouraging garments and accessories). Our emphasis is on high quality clothing and accessories - the type you might give away to a dear friend.
Please arrive for the event ready to have loads of fun, with your clothing items beautifully presented on your own coat hangers ready to hang in our Swap 'Til You Drop POP UP Boutique. If your pre-loved goodies aren't snapped up, we ask that you take them with you and keep the energy flowing. There will be a table for accessory items to be displayed for showing off the items ready for the evening.
The night will be action packed with entertainment and lots of surprises. In keeping with last year's event we will have some amazing door prizes and spot prizes as the evening unfolds.
Join your inhouse hosts – Dawn, Janis and Melissa and our special guests Fleur Adams.
Let your hair down and arrive home with a fresh new look!
Common Threads Woven through Community is a week-long community engagement project proudly brought to the Perth Hills.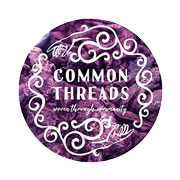 This exhibition includes topics of integrating sustainability, creativity, and traditional hand-crafted wisdom of the ages. These events are designed for you to leave feeling deeply inspired to become part of a continuing impulse of considerable change.
The Sound Temple, Sawyers Valley WA
$10 per person 
When: Friday 24th May 2019
Start: 7:00pm  (arrive from 6:45pm)
Finish: 10:00pm
Included: 
Nibbles and bubbles and a night filled with fun!

Endless cups of warming organic teas and coffee
To Bring: 
Up to FIVE items in total (we are suggesting………. FOUR garments and ONE accessory of good quality to swap
Dawn 0474 555 444
Map
The Sound Temple - 100 Marshwood Pl, Sawyers Valley
Swap 'Til You Drop – with a Twirl and a Twist
Make a booking, click below
Resend tickets to your email address.
Contact the event organiser.
You can review the event organiser's terms and conditions here.
Swap 'Til You Drop – with a Twirl and a Twist
Contact name: The Sound Temple
Contact phone: 0474 555 444
You can review the event organiser's terms and conditions here.
If you can't find your tickets, click here.
Your email has been sent.
The organiser will be sent the details of this message.

Sorry, there appears to have been an error. Please try again later.