The Short Street Kitchen Signature Platter Lunch and Talk

Common Threads Woven Through Community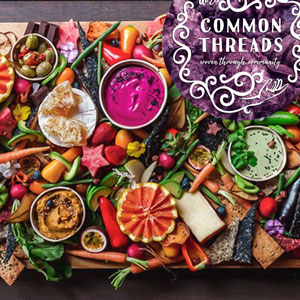 Are you interested in raw food and how it can make a difference to your health and the health of your family? Would you like to find out more about how to make better choices about what you eat and be inspired to make positive changes in your life that will benefit you, your family and the environment?
Join us for a "fabulous five senses feast" with Robyn and Jess from The Short Street Kitchen who will share their passion around health and wellbeing and how they showcase their gifts around plant-based, home-made, organic food which is grown and sourced in Perth Hills.
You will enjoy the sensational Short Street Signature Platter which is overflowing with the most delicious delicacies, such as:
A selection a gourmet sandwiches

Crunchy seeded crackers

Handmade lavosh crackers

Creamy brie topped with honeycomb from the Short Street bees

Garlic and herb cashew cheese

Roast beetroot and balsamic hommus

Fermented probiotic jalapeno and coriander dip

An array of homemade goodies – pickled blueberries, sticky fig paste, pickles, chilli and ginger jam, olives

Season vegetable crudites

Autumn fresh fruit

Dehydrated goodies

Raw chocolate and bliss balls as the finale!

There are many options for gluten free, dairy free and vegan available.
Words fail us in trying to describe how AMAZING this food looks, tastes, smells, feels … and it sounds good too as everyone ooohs and aaaahs at sheer heaven on a plate!!
Robyn and Jess will also include a short talk on their Top Ten Tips to help make a difference to your health today – cleaning, personal care, environmental toxins, air quality, water quality, organic vs non-organic, food additives, GMOs etc. This will be fun and informative, and notes will be provided for you to take home
The Short Street Kitchen Signature Platter Lunch and Talk links in beautifully with our theme of Sustainability, Integrity, Creativity and Conscious Community. Join us and let's share the joy!
Nestled on a semi-rural property in the beautiful Perth Hills, Short Street Kitchen promotes health and well-being through living naturally and simply.
Run by mother and daughter team - Robyn and Jess - they offer a range of wellness workshops designed to inspire you to make positive changes in your life that will benefit the health of yourself, your family and the environment.
Robyn has a life-long interest in gardening and growing and preserving food. Her knowledge and interests have expanded to permaculture, raw food, fermentation and culturing plus preventative health and ways to empower people to heal themselves from chronic disease using simple health principles.
Jess loves to design and cook recipes focused around plant-based, nourishing wholefoods. She has a strong scientific background and enjoys researching the evidence behind what they share, particularly around healthy changes we can make in our environment to reduce our exposure to toxins and chemicals.
Common Threads Woven through Community is a week-long community engagement project proudly brought to you directly following the World Fashion Revolution Week held in late April each year and leading into the local Toodyay Fibre Festival of 2019.
These events are designed for you to leave feeling deeply inspired to become part of a continuing impulse of considerable change.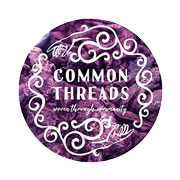 The Sound Temple, Sawyers Valley WA
$35 per person - This is a ticketed event, no door sales available
When: Sunday 26th May 2019
Start: 12:30pm  (arrive from 12:15pm)
Finish: 2:00pm
Included: 
A delicious platter lunch, talk and notes to take home

Endless cups of warming organic teas and coffee
To Bring: 
Dawn 0474 555 444
Map
The Sound Temple - 100 Marshwood Pl, Sawyers Valley
The Short Street Kitchen Signature Platter Lunch and Talk
Make a booking, click below
Resend tickets to your email address.
Contact the event organiser.
You can review the event organiser's terms and conditions here.
The Short Street Kitchen Signature Platter Lunch and Talk
Contact name: The Sound Temple
Contact phone: 0474 555 444
You can review the event organiser's terms and conditions here.
If you can't find your tickets, click here.
Your email has been sent.
The organiser will be sent the details of this message.

Sorry, there appears to have been an error. Please try again later.