Killer Queen - a Royal Affair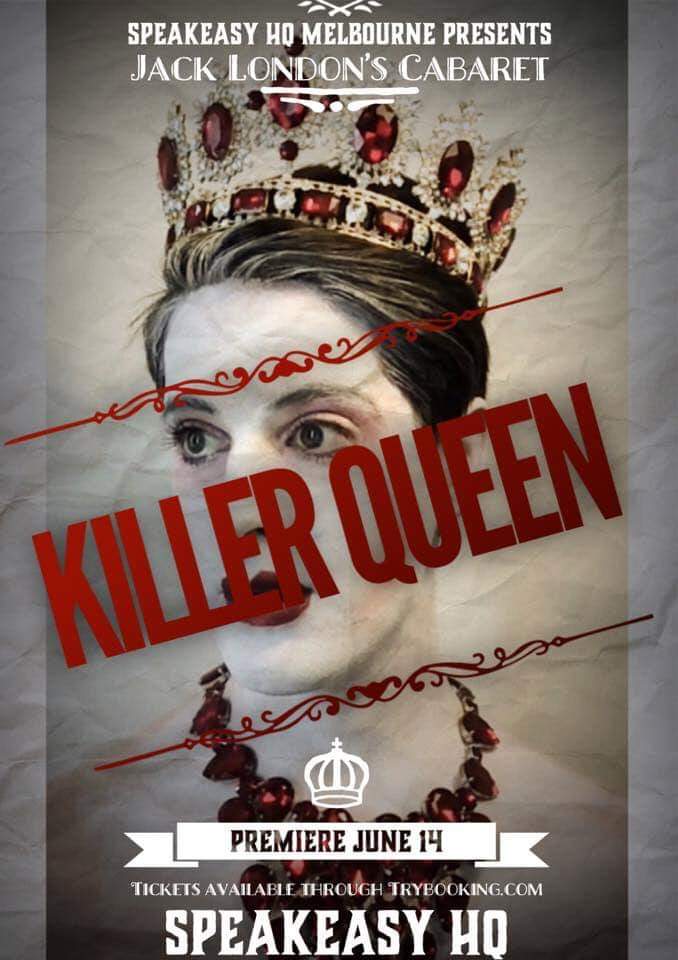 "Killer Queen" - is a story of passion, love, despair, rejection and finding one's identity. Set in a Royal palace, it follows the life of a young gay Aristocrat stumbling through his life while trying to balance a love life, a career and duty. A camp comedy with Broadway, Rock and jazz blended together to create a bitter sweet cocktail.
Speakeasy HQ
522 Flinders Street
Melbourne, VIC 3000
Grab any tram heading along Flinders Street and visit our website for pre-purchase car parking specials.
Map
If you have any questions, contact the beautiful Knuckles at Knuckles@Speakeasy-HQ.com or Phone - 0447 199 914 (If contacting Speakeasy HQ during show times, please ensure you leave a voicemail or send an SMS to assist in a quick reply.)
Like us on Facebook Speakeasy HQ for up-to-date listings of performers, promotional offer and the latest news or for more information, bookings or the latest specials log onto the website www.Speakeasy-HQ.com
This event is currently closed and no contact details are available