Sunday Satsang @ The Sound Temple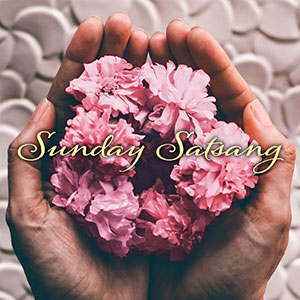 Be Your Authentic Self with Meredith Forder
We invite you to join us in The Mandala Room for our regular Sunday Satsang events being held to bring our community members together who would like to explore various spiritual topics.
The topic Meredith will be exploring this month is Be Your Authentic Self

When we are born, we come into the world with natural tendencies and inclinations. These tendencies make us who we are. However, as we grow we are influenced by the world around us and lose sight of who we are meant to be. Without remembering who we are, we go through life as if something is missing.... Our task, therefore, is to peel away the layers of influence and conformity to reveal our authentic Self within.
The Sound Temple, Sawyers Valley WA
$35 per person, No Door Sales - online bookings only
On conclusion of the Satsang, you are invited to stay and enjoy the company of others for a warming soup supper and cuppa.
Date: Sunday, 11th August 2019
Start: 4:00pm, gather from 3:30pm 
Finish: 5:30pm
To Bring: Please wear easily slip off shoes for entry into our sacred spaces
Bolsters, cushions and blankets are provided in our Mandala Room for your comfort.
Dawn 0474 555 444
The Sound Temple - 100 Marshwood Pl, Sawyers Valley
This event is currently closed and no contact details are available