Sewing Volunteers for Care Package Project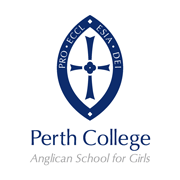 Perth College is hosting a sewing day for Days for Girls, a charity providing sustainable sanitary wear for girls and women in developing countries. If you are available and happy to help sew, please register here.

If you're a non-sewer, but would like to show your support, donations of new underwear (sizes 8-12), face washers, hotel-sized bars of soap and zip-lock bags (27cm x 33cm) are needed for the packs. Collection points are located outside class 6H and the Hub.
Please indicate if you are able to attend a morning session (10.00 am to 1.00 pm), afternoon session (1.00 pm to 4.00 pm) or all day (10.00 am to 4.00 pm).
Location
Perth College
31 Lawley Crescent, Mount Lawley, WA 6050
The sewing room location will be advised closer to the date.
Contact Details
To book to this event please select the book now button
To contact the organiser for event enquires please select the contact organiser button
BESbswyBESbswyBESbswyBESbswyBESbswyBESbswyBESbswyBESbswyBESbswyBESbswyBESbswyBESbswyBESbswyBESbswyBESbswyBESbswyBESbswyBESbswyBESbswyBESbswyBESbswyBESbswyBESbswyBESbswyBESbswyBESbswyBESbswyBESbswyBESbswyBESbswyBESbswyBESbswyBESbswyBESbswyBESbswyBESbswyBESbswyBESbswyBESbswyBESbswy
This event is currently closed and no contact details are available