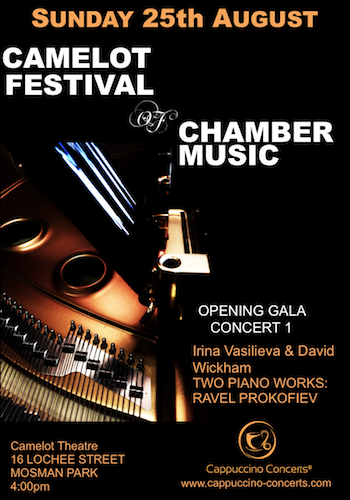 David Wickham & Irina Vasilieva in
TWO PIANO OPENING GALA
RAVEL AND PROKOFIEV
Indulge yourself listening to a sublime melancholy, sparky, dazzlingly virtuosic music of the Ravel Concerto in G Major and good and sincere story of Cinderella, Prince, Love and basic values of Life that " touches people hearts and lift their spirits"
Ravel Piano Concerto in G Major
I. Allegramente
II. Adagio assai
III. Presto

Prokofiev "Cinderella"
1. Introduction
2. Quarrel
3. Winter
4. Spring
5. Cinderella's Waltz
6. Gavotte
7. Gallop
8. Valse Lente
9. Finale
TIME: 4PM
VENUE:
Camelot Theatre
16 Lochee St, Mosman Park
Perth, WA  6012
DOORS
open for all concerts 30 minutes before the advertised start time. Please note that seats are unallocated (general admission), so although purchasing on-line guarantees a seat, we still recommend arriving early so you can choose where to sit.
TICKETS Limited number of tickets will be available at the door unless sold out.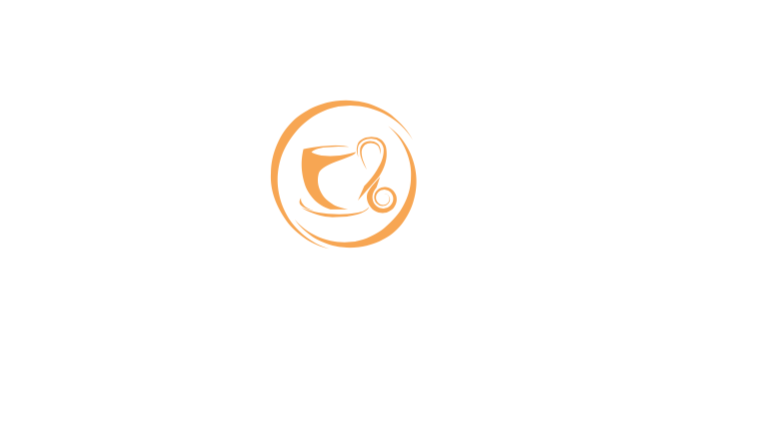 CAPPUCCINO CONCERTS® AUSTRALIA
CONTACT DETAILS:  Click here to submit an email enquiry using our Contact Us page
This event is currently closed and no contact details are available