BOOKINGS ARE NOW CLOSED However, there may be some seats available.
Please contact events@bigissue.org.au or call 03 9663 4533
The Big Lunch 2019
Sunday 28 July, 11.30am to 3pm
Adelaide Central Market, Adelaide
Join us for the ninth year of this unique dining experience at the iconic Adelaide Central Market.
Celebrity chef Simon Bryant, Hilton Adelaide's Brent Assam and foodie favourite Bree May will serve up a feast to remember to support the work of The Big Issue in South Australia.
Tickets include a four-course meal with matched Yalumba wines, Mismatch beer, Lobo cider, Mountain Fresh juice, Splitrock water and Tiro soft drinks. Special dietary requirements can be catered for on request.
Tickets are $140 for an individual seat or $1300 for a table of ten. 
For further information or to pay by invoice please email events@bigissue.org.au or call 03 9663 4533.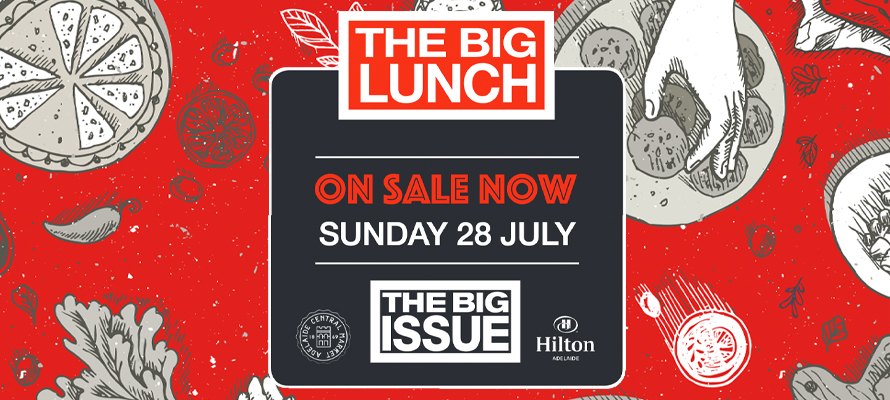 This event is currently closed and no contact details are available