25th Annual Putnam Spelling Bee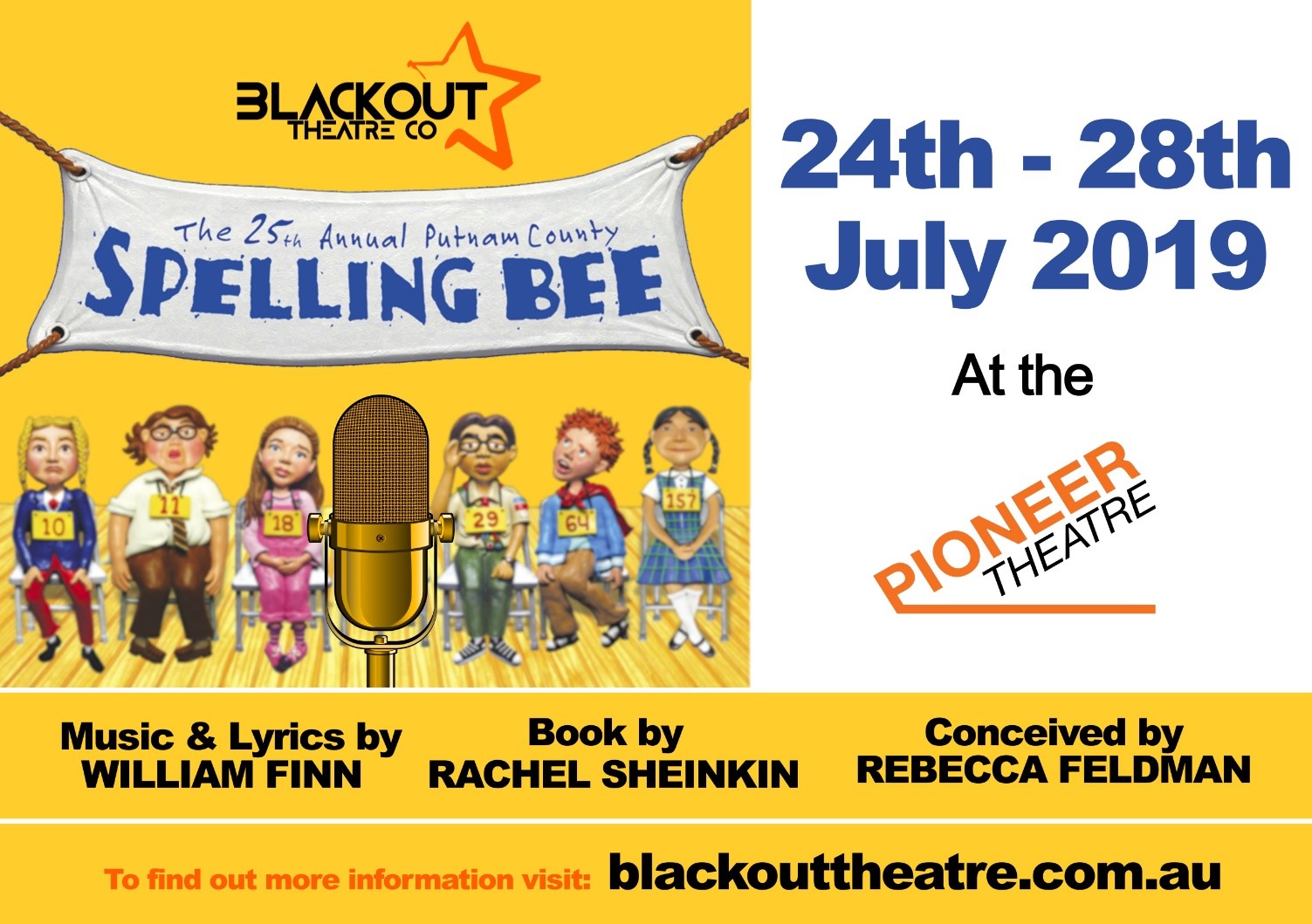 An eclectic group of six mid-pubescents vie for the spelling championship of a lifetime. While candidly disclosing hilarious and touching stories from their home lives, the tweens spell their way through a series of (potentially made-up) words, hoping never to hear the soul-crushing, pout-inducing, life un-affirming "ding" of the bell that signals a spelling mistake. Six spellers enter; one speller leaves! At least the losers get a juice box.
Show content rating is MA15+
Row AA is the only floor level seating.
Location
Pioneer Theatre
14 Pennant St, Castle Hill, NSW 2154
Important: Limited parking located under the theatre/library. Alternate parking in side streets & at Castle Towers.
This event is currently closed and no contact details are available