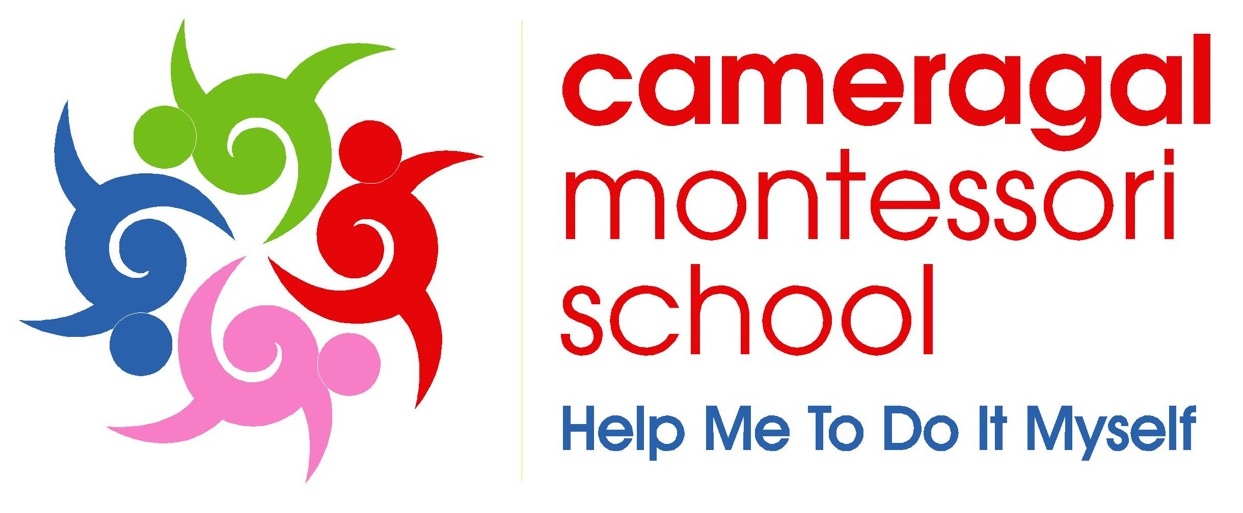 Cameragal Montessori Infant Play Room
NEW LOCATION - 54 High Street, North Sydney
Cameragal Montessori School 0-3 Program
The Cameragal Montessori playroom is a unique and innovative early education studio designed especially for babies, toddlers and their parents. We are inspired by the work of the leading thought changers in early childhood education Dr Maria Montessori, Dr Emmi Pikler, and Magda Gerber.
Classes are held in our beautifully designed playroom with carefully curated toys. The content is evidenced based and informed by the Educaring/Pikler approach and the Montessori Method.
Each of our Infant Playroom classes are designed specifically for each age range, Peaceful Babies (Birth to 6 Months), Movers (7 - 12 months) & Little Explorers (13 - 18 months).
Peaceful Babies
Life with a newborn can be a bit of a shock. Our peaceful baby class is designed to make life at home with your baby calmer and more peaceful. During our classes we will discuss
Why babies behave the way they do

Why babies cry and how to calm them

Why babies sleep the way they do and how to help them sleep

The importance of caregiving moments and routines

How movement and language develop and how to support this at home.

How babies begin to play and how to set up your play space at home

Practical information about different approaches to weaning
Movers
Moving and playing
Babies need to move, and our playroom is carefully designed to support this need.
Your baby will be busy pulling up, crawling over the bridge, rolling balls in a play space that supports the desire to move, encourages concentration, refines fine motor skills and has positive and supported first social interactions with his peers.
During each session, the playroom is carefully prepared to invite babies to move and actively explore our specially curated, developmentally appropriate play objects and toys.
Your baby will be busy practising their movement, pulling up to stand, crawling over the bridge, and engaging with our Montessori materials and our specially curated loose parts play objects.
You can relax and observe your baby at play while meeting other parents. You will have the opportunity to learn from your Montessori and Pikler trained guide about bring this practice home and receive support and information about any of your other parenting concerns.
Little Explorers
Playing and Learning
This class is designed to allow your active little explorer to direct their abundant energy and natural desire to explore into free play and free movement. The playroom is an ideal safe space for your young toddler to experiment with his emerging independence and to build his social awareness. The Montessori materials and curated loose parts and toys support the development of focus and concentration and eye-hand coordination.
You can step back and observe your young toddler at work while meeting other parents. We will have guided conversations each week about parenting issues of concern with this stage of development and the opportunity for questions and answers. Topics covered include understanding toddler conflicts and sharing, your toddlers emerging sense of self and why he needs to say no all the time. How to calmly but firmly set limits and how to work in partnership with your toddler, Tantrums and supporting emotional regulation.
A testimonial from a Parent of a
7-month-old
in the infant class:
"I actually enjoy spending time with my child at home now, I don't need to entertain him, thanks to Peta!"
Our Class Teacher
Your guide, Peta Gibson is an experienced Infant and Toddler specialist. She is an AMI qualified Birth to three teacher and is in the final stages of completing her Pikler Pedagogue qualification from the Pikler Institute in Budapest this term. Peta has completed the RIE Foundations training at the RIE centre in Los Angeles, is trained as a birth and postpartum doula and has trained with CalmFamliy in the UK . Peta has presented keynotes and workshops at Montessori conferences in Australia and internationally.
She has a wealth of knowledge and experience and has worked with families for over fifteen years but credits her greatest lessons to the experience of raising her own five children.
Venue
Cameragal Montessori School 0-3 Program
54 High Street
North Sydney, NSW 2060
Vicki Allison - Enrolment Manager
admin@cameragal.nsw.edu.au
Ph: 9954 0344
W: www.cameragal.nsw.edu.au
This event is currently closed and no contact details are available