Saturday Morning 8.30am Mindful Movement
Term 3: Embodied Energy ~ working the magic where life and matter meet
10 x 1.5 hour yoga classes at the Plant Bank 20th July - 21st September 2019
Do you ever have the feeling that something is missing in your life but you can't quite put your finger on what? 
I believe what's missing is an embodied connection to life from within. Sure you know you alive as a concept, but when was the last time you felt the thrill of it?  You are not just alive, you are life itself!  A spontaneous flow of ever evolving energy and matter in motion. It's easy to get bogged down in the fine print of everyday living and overlook the miracle of it all completely. 

I want you to rediscover inside yourself the living miracle you are. So for the 10 weeks of our next term we will explore the energetic potential of your human embodied experience through moving, breathing and observing the flux of life as it happens. In other words; Yoga ! 

We will explore the ancient yogic energy physiology of the chakra system, to give us different perspectives we can use to explore this highly subjective inner terrain. These tried and tested energy-mapping systems provide a framework, which we can use to rediscover the multi-dimensional complexities of human embodiment. 

Book your spot now to join me for this 10 week journey into the magic of each moment, where matter and energy meet. 
LOCATION
The Australian Botanic Gardens Mount Annan
The Plant Bank, , Entry Via Main Gate off Narrellan Rd, Moun Annan, NSW 2567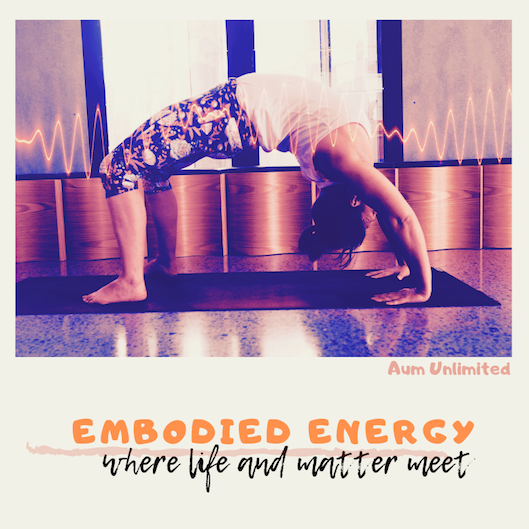 CONTACT DETAILS
This event is currently closed and no contact details are available