Nordic Myths - Tales from The Tree of Knowledge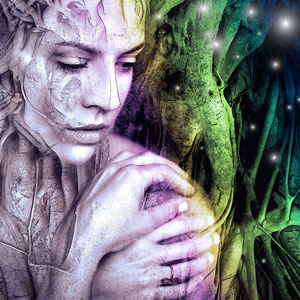 We Invite you to Join us as we Enter the World of Mythic Imagination
Roll up, Roll up, Roll up …. Hear all about it!!
This would have to be one of the best night's out Perth has on offer! Over three hours of magical stories, sensational sound and a fabulous feast as the grand finale!
Gather your family and friends and warm your heart and soul at one of our exquisite storytelling events.
The night will unfold with our professional Storytellers leading us on a journey into sacred story. Old mystical tales, which have been passed down from generations, are delivered in the way our ancestors told them. You will find yourself completely mesmerised and enthralled as these stories transport you to bygone years, a far cry from the busy world we live in today.
Another highlight of the evening is brought to you by the magic of sound. The storytelling theme for the night is supported by a sound narrative facilitator who will use their voice and their instruments to weave layers of intrigue and mystery in and around the story which will leave you absolutely spellbound.
And the Grand Finale is the coming together after the story and sound to gather together to enjoy a feast which provides a welcoming hearth to congregate around, sharing in heartfelt conversations and your journey! Joining together around story, sound and food nourishes our heart, body and soul and creates true community.
These events are held in the Perth Hills at the lovely grounds and studios of The Sound Temple.
Our storytelling themes are aimed for an adult audience and the content is not filtered for children.
The Sound Temple, Sawyers Valley WA
$80 per person, this is a ticketed event, no door sales available.
Includes
Hearty, nourishing meal
An evening of live storytelling and sound performances by a selection of Perth's leading storytellers and musicians.
Date: Friday, 28th June 2019
Start:Please arrive 15 minutes early for a 7.00pm start.
Finish: 10:00pm  
Dawn 0474 555 444
The Sound Temple - 100 Marshwood Pl, Sawyers Valley
This event is currently closed and no contact details are available