Port Phillip BUG Membership (1 Jul 2019 to 30 Jun 2020)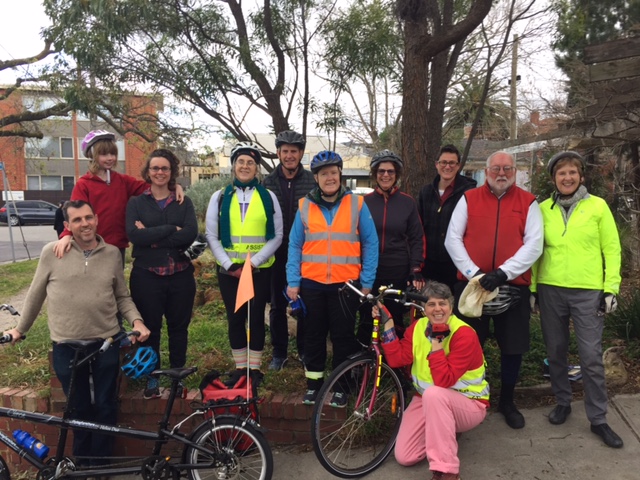 Benefits of a PP BUG Membership include:
Early-bird (and free) entry to up to 10 social bike rides per year
General Liability insurance on our social rides
Opportunities to lead/assist rides to gain experience
Invitations to our meetings
A voice to advocate for better cycling conditions
Voting rights at our AGM
Chance to become a Committee member
Regular e-newsletters to Members
Our rides are well-organised, convenient and FUN! Ride leaders pre-plan and reconnoitre wherever possible. Rides vary in distance, month to month. The rides allow you to explore local areas in a supportive group, network with like-minded people and gain confidence and experience riding in groups. 
Contact and more info available at:
Email:  portphillipbug@gmail.com
Web:  www.ppbug.org
Facebook:  www.facebook.com/PortPhillipBUG
Disclaimer (please read):
I understand that bicycle riding can be a dangerous activity and my family and I voluntarily take part in Port Phillip Bicycle Users Group events and activities. I accept sole responsibility for any loss or injury howsoever incurred during a Port Phillip BUG Inc. activity. I hereby release and exempt Port Phillip BUG Inc., its officers, sponsors, event organisers, and all other persons involved with Port Phillip BUG Inc. activities from actions, proceedings, demands, claims, or suits whatsoever made or taken by any person arising out or my or my family's participation in Port Phillip BUG Inc. events. Port Phillip BUG Inc. reserves the right at any time to refuse entry to an event and to cancel or vary published events without notice. I acknowledge that Port Phillip BUG Inc. recommends Bicycle Network Victoria membership, personal accident insurance and ambulance membership.
Port phillip BUG Inc. Registration No. A0061991K
This event is currently closed and no contact details are available