Waterwise living Workshop and Permablitz: Yorke Peninsula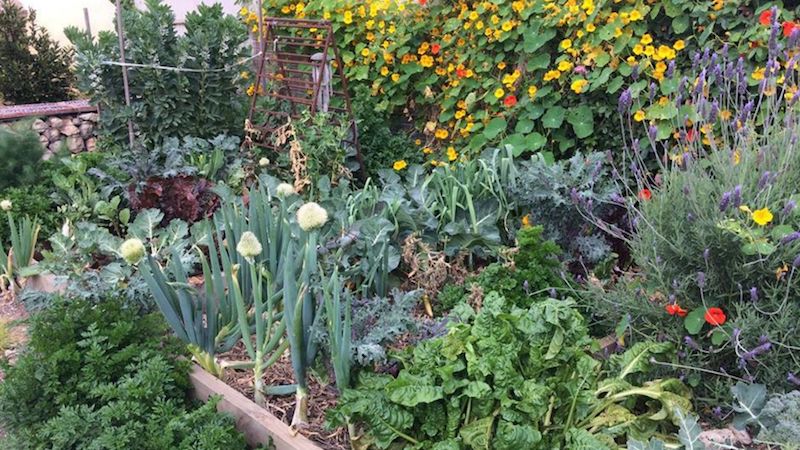 Waterwise Workshop Saturday 13 July 2019 
In the driest state of the driest habitable continent on earth, being waterwise is central to every part of our lives. This is all the more important with being resilient to the impacts of the climate change, and being waterwise with our land management is a vital part of solving our climate emergency. Learn about how to be more waterwise in your house and garden, in your community and for your environment. This workshop covers the basic theory as well as including many practical examples and demonstrations. We also introduce fantastic resources that will continue this action into the future.
Snacks, drinks and a delicious lunch are provided. 

Workshop will include:
Waterwise living and permaculture, waterwise living and our climate emergency
Connecting the garden to the household - cleaning and re-using all waste water
Water saving ideas for the house
Water saving ideas for food production and gardens
Catching and storing water for human, animal and garden consumption
Catching and storing water in the ground - eliminating run-off, storing water in vegetation and the soil
Introduction to Retrosuburbia and 52 Climate Action resources
The links between soil, water and climate
TIme
9:30 am - 4:00 PM
workshop price
$25 Permaculture SA Members/concession
$40 Waged/non-member
Join Permaculture SA
Membership benefits include:
Discounts on workshops run by Permaculture SA
Discounts on permaculture books
The opportunity to attend seasonal gatherings held throughout the year
Keep you informed of what is happening around the state
Annual membership fee:
Concession $20

Single $28
Household $32
Location
Jess and Dean's place
14 - 16 Fifth St, Wool Bay, SA 5582
camping
Camping may be available by request. 
Waterwise Permablitz, Sunday 14 July 2019
A permablitz is a day of practical actions, implementing ideas, transforming areas and providing a brilliant hands-on learning opportunity for all participants. All activities on the blitz revolve around on creating a regenerative system based on permaculture design. Following on from the waterwise workshop, this permablitz will focus on four activities that demonstrate how to be more waterwise in the house and garden.

After an introduction and explanation we will get cracking on the activities for about 3 hours then sit back and bask in our achievements over a shared lunch and refreshing cold drink or hot cup of tea depending on the weather.

Permablitz activities:
Attaching a water tank to a chook house
Building a grey-water cleaning system
Making a micro-organism activator
And planting low water fruit trees
TIme
9:30 AM - 2:00 PM
Please bring a plate of food to share for lunch
Location
Jess and Dean's place
14 - 16 Fifth St, Wool Bay, SA 5582
Contact Details
This event is currently closed and no contact details are available