VAGTC Seminar Series: 2019 Dandenong for Teachers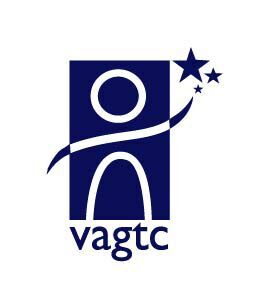 Description
A ONE DAY SEMINAR WORKSHOP –  From Understanding to Supporting Gifted and Talented Students
Like all students with special needs, the individual requirements of gifted and talented children vary significantly. This cohort encompasses students who have learning difficulties (twice-exceptional, 2E), those with asynchronous or uneven development, underachievers, as well as students with overexcitabilities, and both executive functioning and social challenges. Consideration must also be given to cross-cultural and demographic factors.
These children are our future leaders, inventors, creative forces, problem solvers and change makers. Yet, according to the 2012 Victorian Parliamentary Inquiry into the education of gifted and talented students,"Between 10% and 50% of gifted students will never meet their potential." (Education and Training Committee, 2012, p.1).
This one-day workshop will provide educators with the opportunity to develop their theoretical and practical understanding of giftedness and talent with their own school contexts in mind, whilst also providing strategies for establishing supportive learning environments and communities.
Comprised of three intertwined units, the workshop will begin with an overview of understanding gifted and talented children, taking into account the definitions of these two key terms and the differences between them. It will also briefly explore the psychology of the gifted child and highlight key theorists in this field.
The second session will focus on the identification of gifted and talented students, and how this can be achieved through establishing a definition of giftedness and talent relevant to your school setting, together with more formal assessment and practical task options.
The workshop concludes with a detailed session on implementing theory into practice, and how to use this theoretical base to design and establish appropriate programming and provisions for the gifted and talented students within your classroom and across the school. An introductory framework of how to develop a program unique to a school will be shared, as well as an exploration of models used by other schools in their own gifted and talented program development. This session will also highlight the importance of nurturing a learning environment supportive of the emotional, social and cognitive needs of gifted and talented children, and the roles of cluster groups and coaching for sustainable ongoing partnerships.
On behalf of the VAGTC and the Department of Education, we'd like to thank you for your support and we look forward to working with you.
Wednesday, 4 September 8.40am - 4.15pm
St Mary's Community Hall
20-24 New Street
Dandenong VIC 3175
Contact Details:
Julia Sale, Administration VAGTC info@vagtc.org.au 
This event is currently closed and no contact details are available