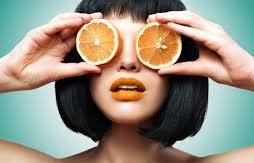 Your Eyes and You Workshop - Sunday 22nd Sept 2019, 1.00-4.30pm
DESCRIPTION
How we use our eyes and relate to our eyes and vision is not a simple process.
Most people think that eyes are simply for vision.  You will discover that there is much more to the function of the eyes than this.
How your eyes move in their sockets and the unconscious compression in and around your eyes contribute to the fluidity and co-ordination of movement (or lack there-of) as well as your experience of headaches, tension, anxiety and mood.  Changing the habits around the use of your eyes can also widen your field of vision, change your world view be that metaphorically or literally.
The ability to move your head around your still eyes and your eyes within your still head affects tension in the neck and rotational movements.  Often neck stiffness goes with "fixed and rigid" eye use.  Getting a better "sense" of the eye within your skull, its size, its weight, its presence will help you reduce unnecessary tension in and around the eye.
There is no promise that you will be throwing away your glasses as a result.  If I could achieve that in six 1 hour classes I think the world would know about it.
Some lessons will be very quiet and still, lying on the floor and some will involve some gentle movements including the use of the eyes.
If you have any serious eye disorders including detached retina please call me before enrolling.
Concession
  A small discount may be offered for full time students and people receiving a Disability Pension, Aged Pension or Unemployment Benefits.  Contact Vanessa if you believe you are eligible.  
When you complete your booking an email with essential information will be sent to you within a few minutes.  If you do not get this you probably entered your email address incorrectly, in which case please contact Vanessa asap.
Contact Details:
Your Eyes and You - Workshop
Make a booking, click below
Resend tickets to your email address.
Contact the event organiser.
You can review the event organiser's terms and conditions here.
Your Eyes and You - Workshop
You can review the event organiser's terms and conditions here.
If you can't find your tickets, click here.
Your email has been sent.
The organiser will be sent the details of this message.

Sorry, there appears to have been an error. Please try again later.