Marketing Your Produce - Farmer Incubator Panel & Discussion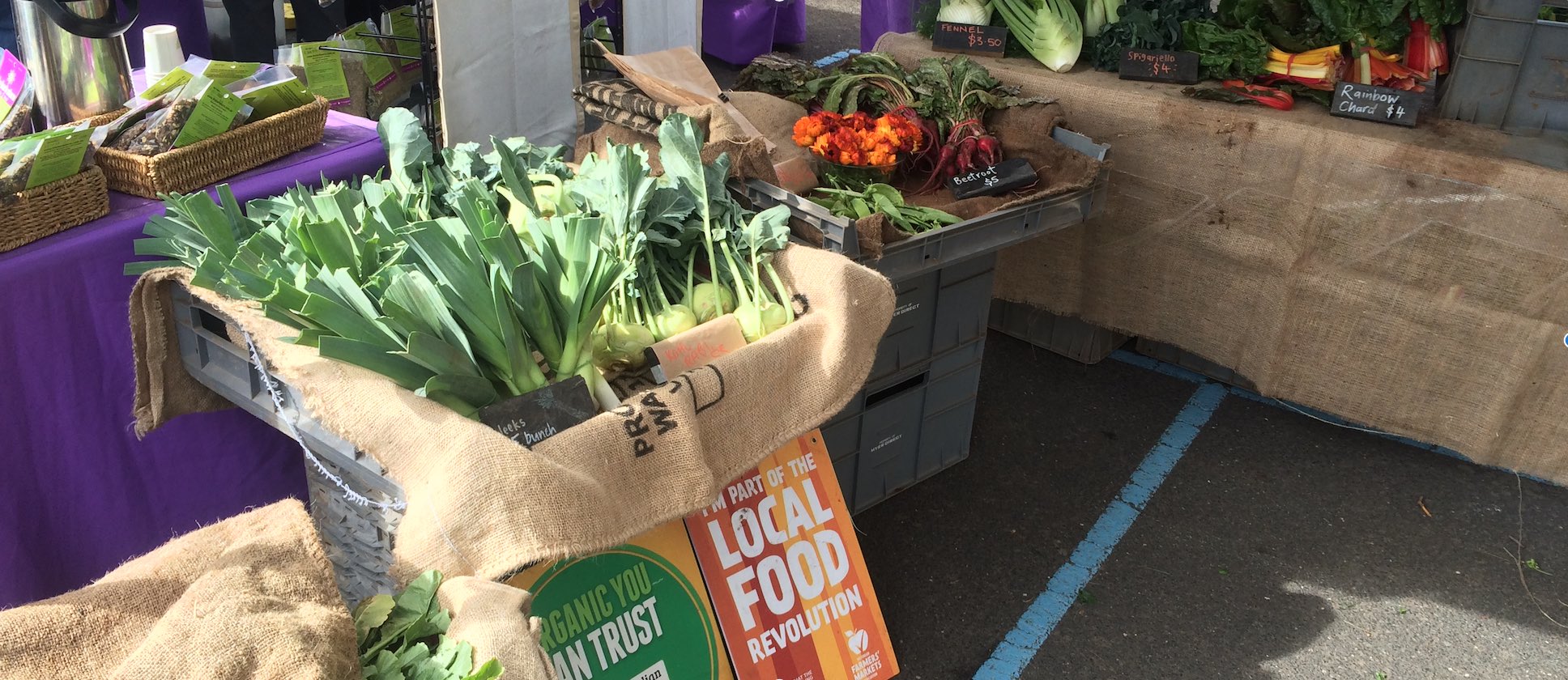 Join Farmer Incubator for an introduction to food marketing for small scale primary producers. Through conversations and your questions with buyers and facilitators who work in the industry this event provides an exploration of the many ways to sell your produce.
If you are a farmer or interested in starting your own food business but don't know where to start with getting your produce to market, this workshop is for you.
This event will allow you to explore how to have an effective farmers market stall, you will hear from experienced small scale farmers who sell direct through 'Community Supported Agriculture' related systems, you will find out what organic food retailers look for from farmers as well as how the restaurants market can work for you the producer and the chef. 
This is a unique and rare opportunity to learn how to find the right market for your new farming enterprise. 
Farmer Incubator SPECIAL OFFER of 5 tickets available to the general public to join 2019 Pop Up Garlic Farmers as they talk with industry practitioners who come to share their experience in buying and selling food.  
Our front line food panelists will share their experience through conversation and will answer all your burning questions on how to crack into the system and tap into the best opportunities for your business.
Panelists include Howard Stamp, Head Chef from the Lincoln Hotel in Carlton, Helen and Chris, direct sale farmers from 'Timbarra Farm Don Valley', Annabelle Tunley representing Melbourne Farmers Market and Steve Skopillanos from organic retail store 'Ladybird Organics'
'Neighbourhood Wine' are offering a highly recommended $30 two course lunch, showcasing local, seasonal and sustainable produce from 'Days walk Farm' Keilor. The lunch is available to buy on the day to all ticket holders and Pop Up Garlic Farmer participants.
Location
Neighbourhood Wine
'The Sunset Bar', 1 Reid St, Fitzroy North, Vic 3068
Contact Details
This event is currently closed and no contact details are available