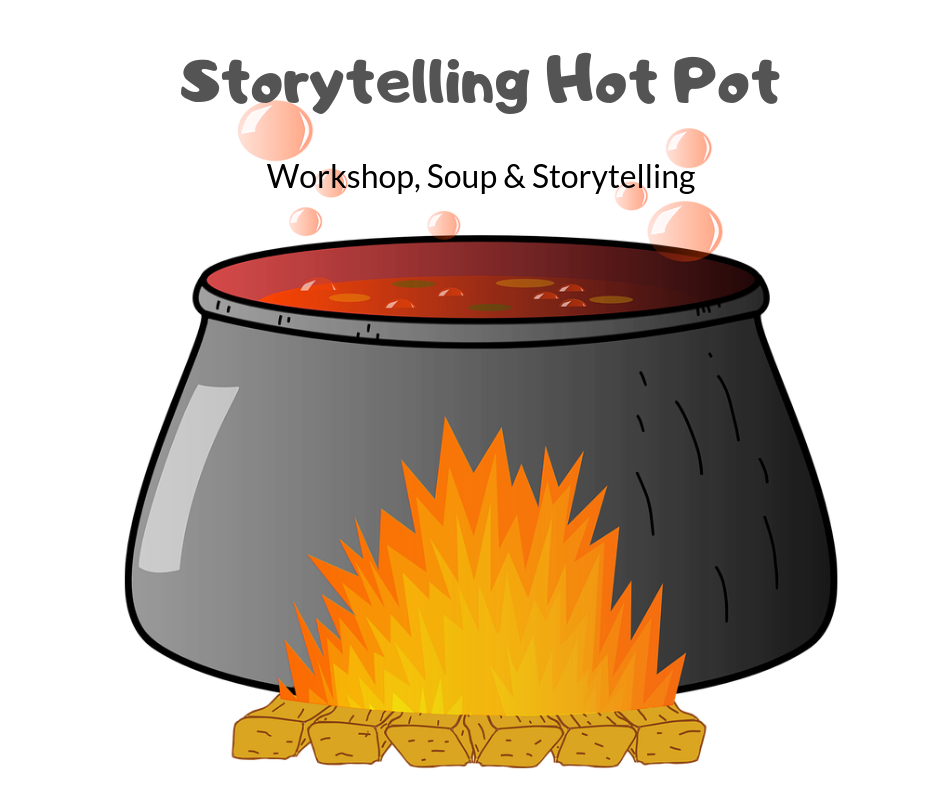 Storytelling Hot Pot
A Hot Pot of Storytelling Skills, Soup and Storytelling
Australian Storytelling Guild Nsw
9.45am - Arrive
10.00am - Workshop - Storytelling Hot Pot
This will be a practical workshop, guided by our accredited storytellers, to extend your storytelling skills. Our Hot Pot will have a delicious blend of skill based activities and games with a delightful sprinkling of handy storytelling hints. Burning questions about storytelling are also invited to the table.
12.00pm - AGM and election of committee- new members welcome!
1.00pm - Traditional Soup Lunch and Stone Soup Story
1.45pm - 3.45pm - Tales Told Live- Open Mic Storytelling. An afternoon feast of storytelling, a chance to tell a story and to listen to a variety of stories from others who love story. Stories to be between 3 and 10 minutes. New storytellers welcome! Prizes if you mention food in your story!
Cost: $20 for the day- soup and morning tea included.
Gladesville Community Centre, 44 Gladesville Rd, Hunters Hill.
For us at Storytellers NSW, stories are told, rather than read aloud or shown on a screen
Storytelling is what happens when a story is told, face to face, eye to eye, mind to mind, heart to heart. The story is intimately known by the teller, spoken aloud, and shared, like a gift, with the audience. Known as the narrative oral tradition, storytelling is our first literacy.
We invite you to join us and experience this oldest and living art form.
Location
Sydney and regions
Contact Details
Lindy Mitchell-Nilsson
info@storytellersnsw.org.au
Make a booking, click below
Resend tickets to your email address.
Contact the event organiser.
You can review the event organiser's terms and conditions here.
Contact name: Lindy Mitchell-Nilsson
Contact phone: 0423417783
You can review the event organiser's terms and conditions here.
If you can't find your tickets, click here.
Your email has been sent.
The organiser will be sent the details of this message.

Sorry, there appears to have been an error. Please try again later.