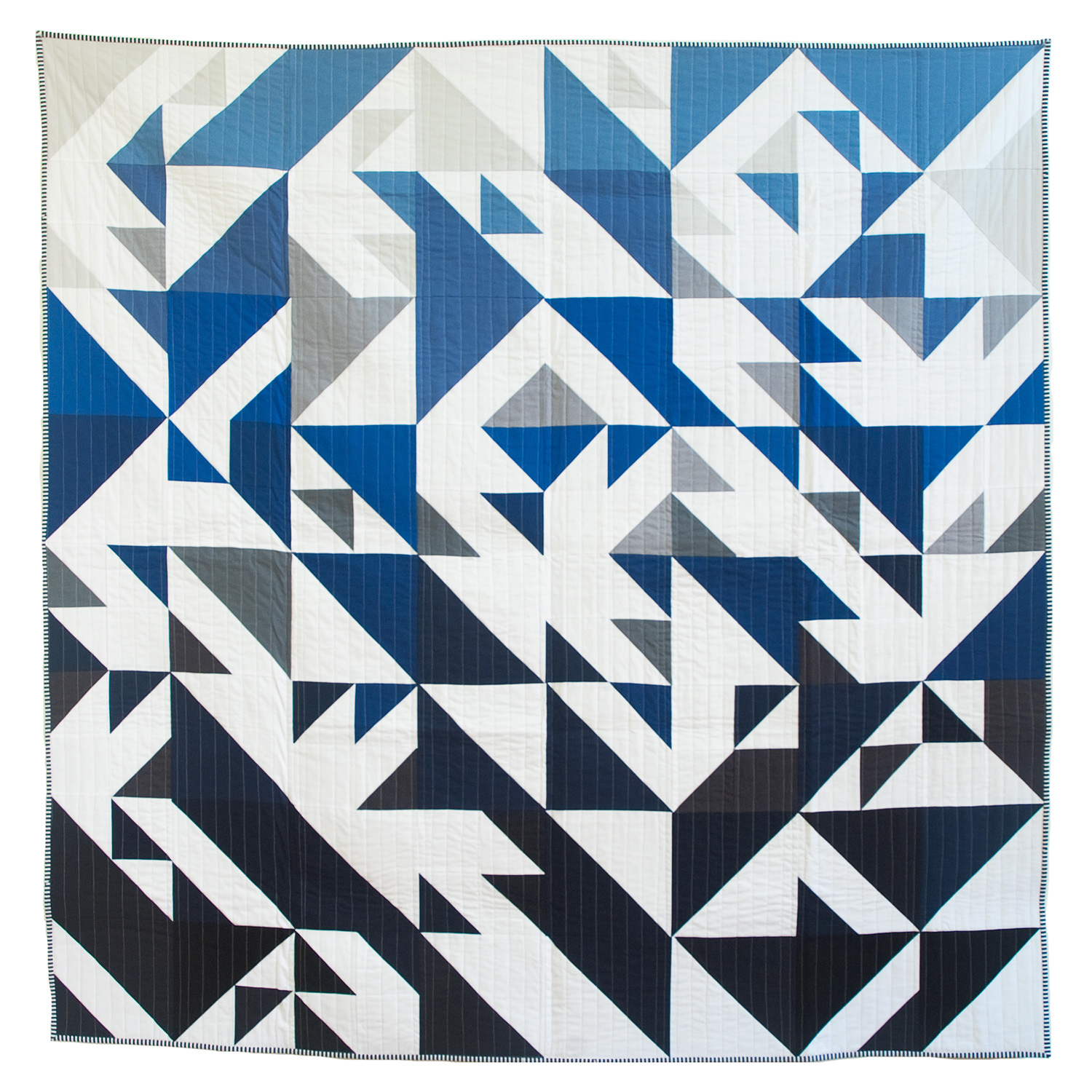 Using only paper and pencils – no computers required! – Libs will walk students through a series of worksheet exercises that mimic the programming language she uses to generate quilt patterns. By using controlled elements in a random way, each participant will end up with a unique quilt pattern layout - no two Chaos Quilts are the same!
As a group, we'll discuss design flow and tweak our individual layouts. Then we'll cut fabrics and work on piecing our designs, using provided block-building instructions. At the end of the class, each participant will leave with their own random geometric quilt design and will have the knowledge required to complete the project at home.
Find out more about Libs at www.libselliott.com and follow her on instagram. 
Level: All levels
Location: John McGrath Hall, 97 Hensman Street South Perth WA 6151
Date: Sunday 6 October 2019
Time: Doors open 8.30am, for a 9am start.
Duration: The workshop is 6 hours, however you are able to keep sewing until 4.30pm.
Important information regarding refunds: There are no direct refunds for tickets. If places are available for any alternate Libs workshops being held that week, you may be able to transfer your ticket to the other class, subject to a place being available. You will be able to transfer your ticket to another participant who agrees to undertake the transfer with you. Any requests for ticket transfer to another participant OR to another Libs workshop must be made in writing to perthmodernquilt@gmail.com. In the event that the event is cancelled, all tickets will be refunded, less booking fees.
This event is currently closed and no contact details are available