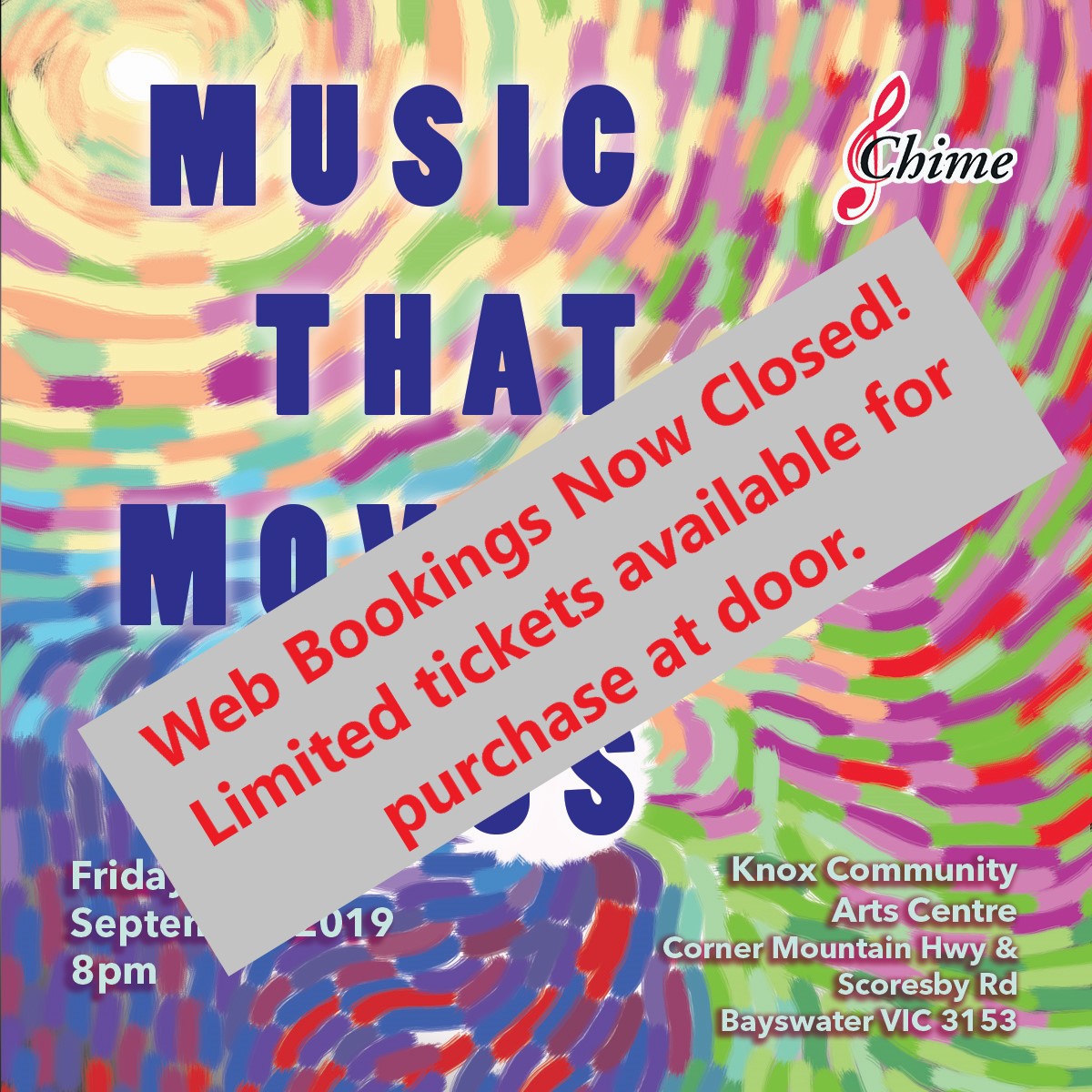 The Chime Choir is pleased to present Music that Moves Us.
The inspiration for this concert is the exploration into the impact music has on the human spirit. From the perspective of the composer, the performer, and the listener, each can be affected and moved in different ways.
Chime is inspired by many musical themes……. traditional spirituals, which come from a place of oppression and hardship, but now bring us joy and hope; songs written about tragedy and loss now bring us solace and meaning; folk songs telling simple stories that give nations an identity; and ancient texts that have inspired generations.
Through Music that Moves Us, Chime explores these themes. Through music, we will reveal to our audience a fresh way of looking at choral classics, and sacred texts, and the chance to experience the thrill of new works that resonate with the joy of sharing.
Location
Knox Community Arts Centre
Cnr Mountain Hwy & Scoresby Rd, Bayswater, VIC 3153
TICKETS
Adult                                                 $25
Child (under 12 yo)                      $10
Family A (2 Adult + 1 Child)      $50
Family B (1 Adult + 2 Child)      $40
Family C (2 Adult + 2 Child)      $55
Contact Details
This event is currently closed and no contact details are available