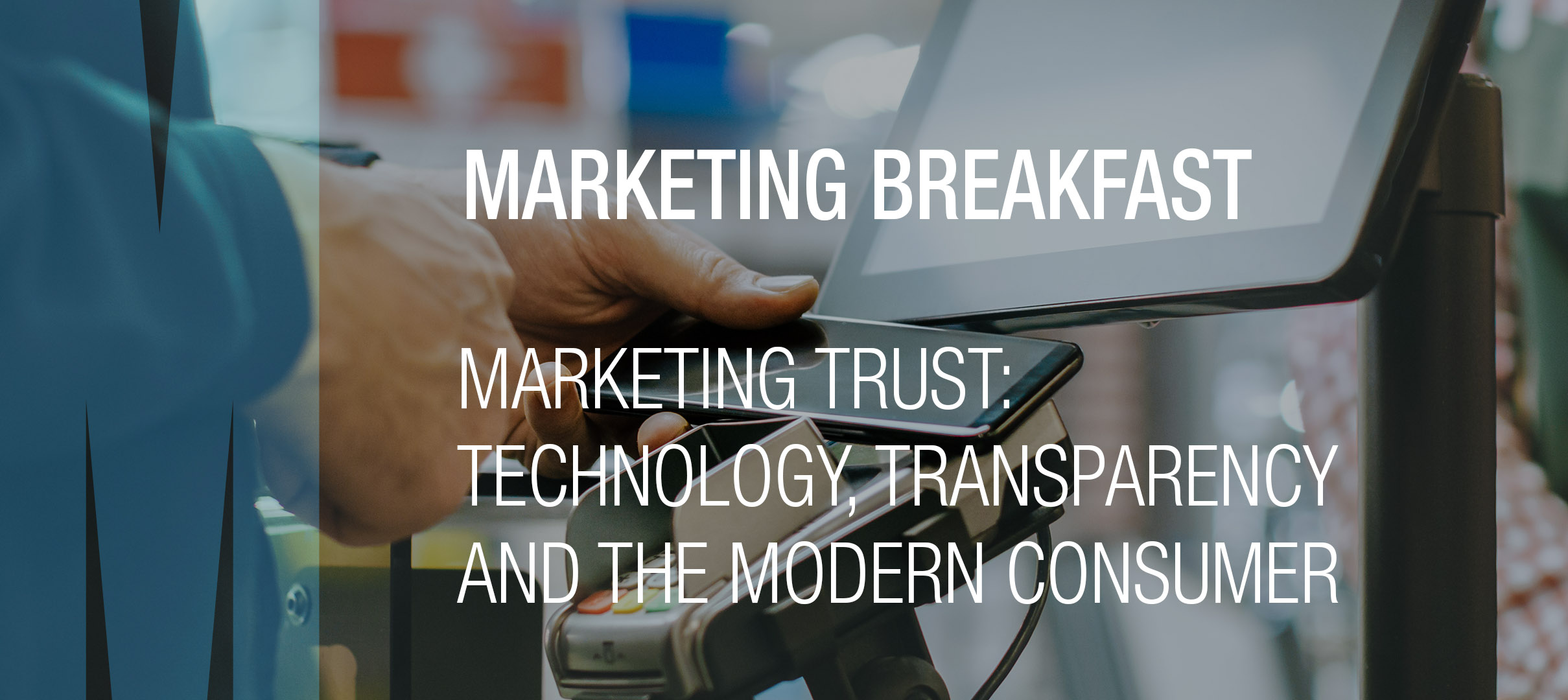 Monash Marketing Business Breakfast 2019
Join us at our next Monash Marketing Business Breakfast on Friday 18 October 2019 at Zinc@Federation Square and hear insights from Paul Dobson (Sustainability Partner, Deloitte), Simon Wilkie (Dean, Faculty of Business and Economics and Head, Monash Business School) and Stephanie Atto (Senior Research Consultant, ACRS)
Paul Dobson
Sustainability Partner, Deloitte
Topic:
How organisations can use reporting frameworks to increase transparency and authenticity
Overview:
With loss of trust being a major challenge facing business and government I will explore how using established and new frameworks can support business to demonstrate their impacts and outcomes to enhance transparency and build authenticity with their stakeholders and consumers.
Bio:
Paul works with business, social and public sectors to help them manage their most strategic risks and opportunities with a particular focus on sustainability-related issues. His passion is working with clients to help them make more informed decisions through integrating financial and non-financial aspects, and taking advantage of opportunities to have a greater impact and become more sustainable.
Paul has extensive experience assisting clients in the areas of sustainability strategy, integrated reporting, sustainability report assurance using GRI Sustainability Standards, climate risk assessments, stakeholder engagement and human rights advisory. He believes that business and government can address the most pressing sustainability-related challenges through collaboration, transparency and commitment to long term strategic action.
Simon Wilkie
Dean of Faculty of Business and Economics, Monash Business School
Topic: 
Technology  and Trust: The Impact of the Snowden Revelations
Overview:
Cloud computing has exhibited phenomenal growth. An essential element in cloud computing that the customers trust the provider with their data. Edward Snowden's revelations of the NSA's spying program in 2013 revealed a breach of this trust by US-based tech companies including cloud service providers. We examine the economic impact of the Snowden revelations using a panel dataset of global cloud revenues across service types and vendors. The Snowden revelations are a negative demand-shock "treatment" for US-based providers where non-US-based firms are the control group. We find that the revelations decreased the growth rate of revenues of US providers by 11% from Q3 2013 to Q4 2014. The expected losses to the US cloud industry are at least $18 billion.  Using "free trial" cloud usage data, we find that cloud adoption was slowed by about 6 months. We examine how the tech industry responded to this shock by changing marketing strategies around trust enhancing policies.
Bio:
Simon's research has particularly focused on game theory, its application to business strategy, economic and regulatory policy design, and the economics of the communications industries. He has had a career in roles that extend beyond the higher education sphere and include appointments as Chief Economic Policy Strategist at Microsoft Corporation and Chief Economist with the US Federal Communications Commission. Simon is widely published on the subjects of spectrum auctions, game theory and telecommunications regulation in leading scholarly journals.
Stephanie Atto
Senior Research Consultant, Monash Business School, ACRS Research Unit
Topic:
The Conscious Consumer: What businesses need to know about the modern consumer
Overview:
Consumers are becoming more mindful in what they buy as they seek to combat some of the negative effects consumerism is having on the world. Today, more and more consumers expect businesses to have not just functional benefits, but a social purpose. In a study by Harvard Business School, 64% consumers who said they had a brand relationship cited shared values as the primary reason and only 13% mentioned frequent interactions with the brand as a reason for having a relationship. Additionally, 87% of Millennials want to make purchases that have an environmental or social benefit. This paradigm shift in values, choices and - most importantly - behaviour has given rise to the Conscious Consumer. What are the implications for businesses and what insight-driven tools can help businesses respond, adapt and succeed?
Bio:
Stephanie specialises in retail and consumer behaviour research. Stephanie works closely with Australian retail property landlords and retailers to provide valuable insight into their relationships with their customers, as well as the issues and opportunities facing the global retail industry. For over a decade Stephanie has worked in consulting and project management across retail, finance, and education, to deliver research solutions that distil complex numbers and information into simple insights that can transform organisations.
Zinc Federation Square
Corner of Flinders and Swanston Streets, Melbourne, VIC 3000
This event is currently closed and no contact details are available