TEA WITH JAM AND CLARE - with Sarah Wilson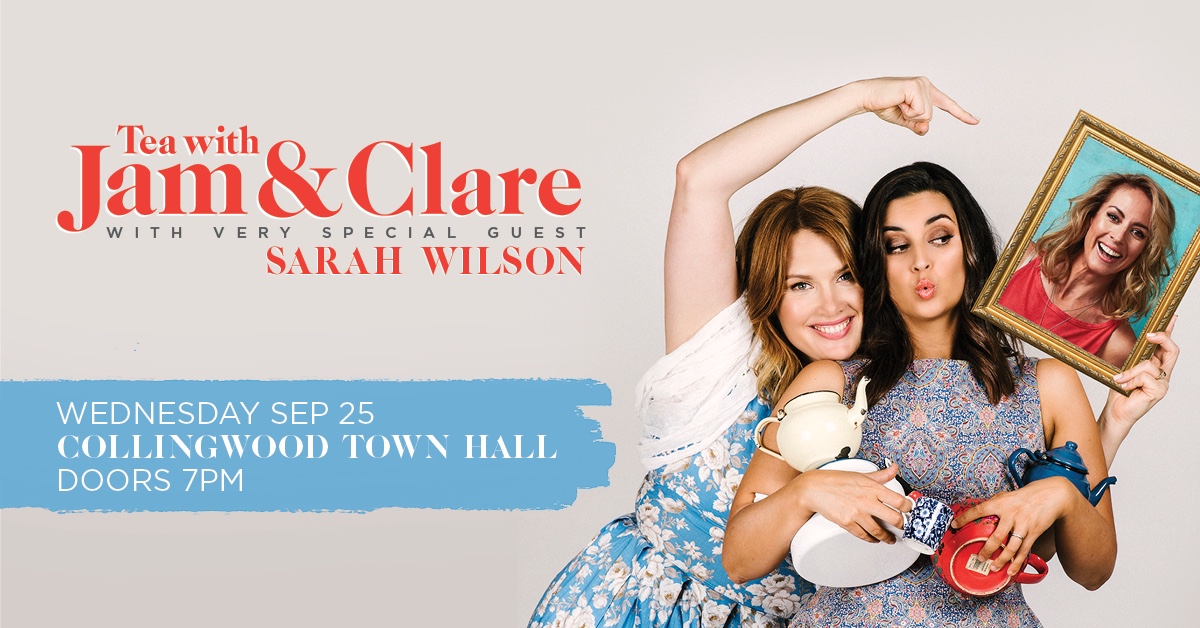 Join Jamila Rizvi and Clare Bowditch for an evening of honest conversation and song, with author, philanthropist and activist Sarah Wilson. Together our crew will speak about hope, purpose and finding fulfillment in a sometimes scary and rapidly changing world.
Sarah is a New York Times bestselling author, former editor of Cosmopolitan magazine, and founder of IQuitSugar.com. Her book First We Make the Beast Beautiful is a stunning reframing of anxiety and bipolar disease, that challenges readers to think about mental illness in a different way. Sarah's more recent work has seen her adopt a zero-waste lifestyle (and write about it!) and continue to combat society's creeping individualism.
Clare, Jamila and Sarah each promise to bring the best of themselves for this honest, reflective and inspiring event. There will be personal truths laid bare, difficult questions posed and moving provocations offered. Plus, Clare will bring tunes to soothe the soul and calm the mind.
Tea with Jam and Clare will be held Collingwood Town Hall on Wednesday the 25th of September where the seats will be cosy, the tea will be sweet and the room warm and welcoming.
About Tea with Jam and Clare
Tea with Jam and Clare begins with a provocation from Jamila Rizvi, where she will speak about the intersections of vulnerability and courage for modern feminists. Next, Jamila will be joined by co-host Clare Bowditch to interview author and philanthropist Sarah Wilson. Finally, Clare will lead the room in an uplifting group singing adventure especially designed for people who - when they think of singing in public - do a little wee in their pants.
This event promises to leave you feeling even better than when you walked in.
When: Wednesday 25th September
Where: Collingwood Town Hall. 140 Hoddle St. Abbotsford.
Time: 8pm - 9:30 (Doors at 7pm)
Cost: $45 / Concession / Group of 4 or more: $35
Tea by Calmer Sutra Tea
Stage Plants by Hello Botanical
Outfits by Obus
This event is currently closed and no contact details are available