Thur 15 Aug 12pm-2pm
The latest initiative for the Victorian Chapter CPD program - NCC Series - will focus on different parts of the National Construction Code of Australia and other relevant standards. These sessions will continue to be run regularly throughout the year. Sessions scheduled for 2019 will cover aspects of Fire, Access and Sustainable Design.
NCC Series: Fire
Architect / ˈɑːkɪtɛkt / noun / 1. a person who designs structures that don't fall down
In addition to designing structures we all want to live in, architects were historically responsible for structural engineering, fire safety, town planning and project management. What's changed? In this 2 hour session, two respected non-architects will explain why it's important for architects to understand the National Construction Code of Australia, what architects need to know about the code, and how Performance-Based design can be used to support architectural goals.
 

Blair Stratton - Manager Major Projects, RED Fire Engineers

Blair Stratton is a founding Partner and Associate Director at RED Fire Engineers. He specialises in performance-based fire safety engineering design. His consulting career has spanned more than fifteen years, including restoration projects of the iconic Brisbane City Hall and the Tasmanian Museum and Art Gallery. Over the past five years, Blair has focused on assisting owners and regulators understand and deal with risks associated with combustible facades.

Stephen Kip -  Fire Safety Engineer & Building Regulatory Consultant, Skip Consulting

Stephen Kip has been a Director of SKIP Consulting, an engineering and regulatory consultancy firm for the past 12 years.

Prior to that he has held senior engineering positions with Warrington Fire Research (now Exova Warrington Fire) and the Building Research Association of New Zealand (BRANZ) and was the deputy to the Building Commissioner at the Building Control Commission in Victoria, Australia.

He is a board member of the Australian Building Codes Board, a Fellow of Engineers Australia, an Adjunct Associate Professor of the School of Engineering and Science at Victoria University, an Honorary Fellow of the University of Melbourne School of Architecture and a former member of the Victorian Building Appeals Board

This seminar provides one formal CPD point per hour on completion of set assessment. (2 formal points are available).
This event is sponsored by: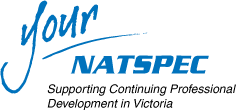 Ticket Costs
A+ Members $70
Members $80
Graduate/SONA Member $25
Non-Member $120
Graduate/Student Non-Member $40
Contact
Australian Institute of Architects
Victorian Chapter
Level 1, 41 Exhibition Street Melbourne
T: 03 8620 3866 
E: vic@architecture.com.au
TERMS & CONDITIONS
1. The Victorian Chapter has the right to cancel or alter the dates, speakers or venue of an event. 2. In the event of cancellation, bookings will be transferred to the next available event unless the registrant requests otherwise. 3. No cancellations or refunds two (2) working days prior to the event. 4. People attending in replace of the registered person must pay the ticket fee associated with their membership type. 5. Please note that start and end times are an estimation. Some seminars may finish earlier or later than the proposed time.
This event is currently closed and no contact details are available