Your Self-Care Staycation Workshops
All proceeds to be donated to the Red Cross' Disaster Relief and Recovery fund
Friday 17th January 2020. Two options available. Workshop 1 from 9.30am-12.30pm in the JJ Clark Room, Old Treasury Building, Spring St. Workshop 2 from 1.30-4pm at Eakins Foyer, Queens College, 1-17 College Crescent, Parkville.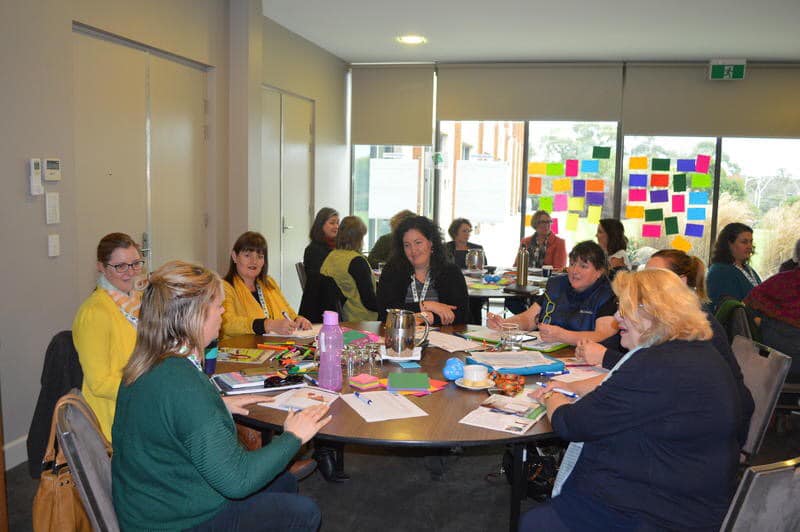 Its been a torrid time for many communities across Australia this Christmas period with the devastating bushfires affecting so many, on top of communities already stretched by drought.
In November last year I decided to schedule a Self-Care Staycation workshop for mid-Jan to bring women together for few hours to take stock, reflect and do some planning for the year (and decade) ahead. In light of current events I've been wondering if it should go ahead - over the weekend I've made the decision to hold it and donate all proceeds to the Red Cross.
I know I have spent a lot of time feeling powerless and concerned recently. There are many of us wondering what we can do to offer practical support to communities who have been affected by this unprecedented disaster and this is one way I can help make a contribution. Times like these for those of us not under immediate threat but watching on the sidelines can also give us some pause for reflection on what is really important in life. I thought some women might find it helpful to come together and do some thinking about their own well-being and what is important in their lives that they want to focus on. I also want us to have a few laughs and some fun along the way too.
So to all women (rural, regional and urban) who might find it beneficial to pause, take stock and focus in on what's really important I hope you'll join me for a self-care staycation workshop on Friday 17th January either from 9.30am-12.30pm in the Old Teasury Building in Spring St or from 1.30-4pm at Queens College, Parkville. Many thanks to the Old Treasury Building for donating the JJ Clark Room for the morning session. Thank you also to Australian Women in Agriculture who asked me to run a second workshop in the afternoon after their EGM and who will be donating the use of the venue.
xxx Cynthia
Here's some more information about the workshop and what we'll be doing:
Let's face it. We women have so many roles in life and juggle a lot of balls. This leaves many of us feeling busy, stressed, overwhelmed and disconnected from ourselves. We don't take the time to check in with ourselves and focus on what's really important to us (often becuase we're too busy looking after everyone else).
It's time for that to stop! The start of 2020 is is the perfect time for you to take a Self-Care Staycation and discover how you can bring more of that holiday feeling into your every-day life. Join your in-flight facilitator Cynthia as she takes you, and a group of like-minded women, on a journey where you'll have some fun, take charge, give yourself permission to stop the busy-ness, and and develop strategies on how to prioritise self-care so you can leave feeling energised, focussed, flourishing and fabulous.
In working with women across Australia Cynthia has found that there are three main barriers that get in the way of women taking charge of their self-care:
1. Space - there never seems to be a good time to start or find space to fit it in
2. Structure - how do you start to prioritise it and work out what to focus on
3. Support - it can feel too hard to do it on your own with no support
This Self-Care Staycation has been designed to provide you with the Space, it gives you a Structure to approach thinking about your self-care and how to implement it and you'll be with a group of amazing women there to give you the Support and encouragement to create positive change! 
You'll gain Illumination about what's really important; Motivation and accountability; and Inspiration and encouragement to think about new ways to approach self-care that work for you. 
Areas of focus include:
- Positive psychology techniques to boost self-care and well-being;
- Letting go of excess baggage;
- Identifying personal warning signs during times of stress and strategies for managing yourself through tough times;
- A small group, peer coaching session for each participant to share their well-being goals and to gain ideas and feedback from other women on what actions to take next to achieve it;
- Identifying how to give yourself permission to look after your well-being; 
- Your personal action plan for success.
You'll leave feeling focused, inspired, supported, more in control, and ready to take action for change.
As well as your ticket price being donated to the Red Cross, you'll also receive:
- Three-hour Self-Care Staycation Workshop with Cynthia for the morning session or slightly abridged 2.5 hour workshop for the afternoon session
- Your own participant workbook
- A copy of the Accountability Game - Cynthia's personal accountability system to support you to make change after the workshop
- An Accountability Buddy to keep in touch with after the workshop to help keep you on track
- Weekly emails for six-weeks following the workshop with resources and suppport
- A special discount to Cynthia's next Self-Care Squad Virtual Group Coaching Program kicking off in early Feb 2020 (a six-month virtual group coaching to build and sustain well-being and support you to achieve your goals)
Feedback from previous workshops includes:
Cynthia has run this popular workshop for hundreds of people with overwhelmingly positive feedback including:
Very positive, I learnt how to find positivity from within and also draw from or share with others 
Wonderful fun! A joy and help to our well-being
I learnt that looking at our well-being gives us skills or tools that empowers us at the time when we may be struggling
I learnt that everyone has things they struggle with and I can find ways to improve my well-being
I am going to go and talk to my doctor and see a psychologist
Delegate – I don't have to do it all myself
Initially, I felt a bit challenged, thinking it was yet another "awkward" session about self-care. I could not have been more wrong! Once I got immersed in the activities, I enjoyed myself
Thanks so much Cynthia – this session was fun and so helpful in ensuring I look after myself and my colleagues. Loved it!
It was an informative and fun engagement session, to get across some serious well-being strategies. Good to share with work colleagues
Information about program facilitator Cynthia Mahoney:
Cynthia is an experienced facilitator and coach and her sessions are designed to be creative, dynamic, fun and engaging. She also ensures participants leave with actionable change to apply back in their workplace and lives. 
She's passionate about working with women to embrace their strengths, develop their life and leadership skills and live courageously. She believes that being our best selves and living purposefully we create a positive ripple effect that benefits our families, workplaces and communities as well as ourselves.
www.cynthiamahoney.com.au
Event Price:
All proceeds from these events will be donated to the Red Cross' Disaster and Relief Recovery Fund. We understand that some women may have already donated their time or money or belongings to the bushfire appeals or you may be feeling financially stretched at this time of year. We don't want this to be a barrier to you attending. If you want to come along, we want to see you at our workshop :) Therefore we ask you to pay what you can afford to donate for a ticket to this workshop. Whether it be $10, $50, $200 or more - its up to you. All amounts totally welcome with gratitude.
Event times:
Workshop 1 (Old Treasury Building, Spring St): Session time is 9.00am for a 9.30am start. Grab a coffee or tea beforehand and come along ready to start at 9.30am. The workshop finishes at 12.30pm. I'll find somewhere nearby for those who might be interested in getting together for lunch and those who need to leave straight after the workshop can do so and get on with their day.
Workshop 2 (Queen's College, Parkville): Session time is 1.00pm for a 1.30pm start. Grab some lunch prior and come ready to start at 1.30pm. The workshop finishes at 4pm.
We also run this popular workshop for organsations, teams and community groups. If you're interested in finding out more, please email cynthia@cynthiamahoney.com.au
Refund Policy:
We understand that life is messy and sometimes plans change. Due to the nature of this event being donation-based we are unable to offer a refund if you are unable to attend but are happy for you to send someone in your place.
Location
Workshop 1: Old Treasury Building. Workshop 2: Queens College

Contact Details
This event is currently closed and no contact details are available