WIRED OPEN LABS 2019: PHOTOGRAPHY - PROCESSING + EDITING

 The WIRED Lab WELCOMES BACK DAVID FERGUSON
AS PART OF THE WIRED OPEN LABS WORKSHOP SERIES 2019

Please NOTE: due to unforeseen circumstances this workshop has been postponed.
We will make announcements regarding a new workshop date ASAP.

IN THIS 4 HOUR WORKSHOP YOU WILL LEARN:

What to do with a picture after you have taken it;
Photoshop, Aperture and Lightroom: what program should I use, when and why;
Know that what you are seeing on your screen is what you are delivering to the printers;
Learn about: white and black points; contrast, colour, brightness, and most importantly sharpening; using presets to give your images a look that is your signature; and printing files - what to look for from a printer and how to get them files that are consistent.
Who Should Attend?
Introductory class, suitable for beginners.
What You'll GET
Participants will be provided with a yummy home-made snack and/or fruit platter, and refreshments including water, organic teas and French press coffee.
What To Bring?
All materials provided.
Optional: you may like to bring a computer and smart phone loaded with shots to practice your image processing.
DATE & TIME
Saturday 31 August, 2019
1:00pm - 5:00pm
Location
Jugiong Memorial Hall
299 Riverside Drive
Jugiong NSW 2726
*****
cOST
$180 per ticket (GST inc)
12 places available
CREATIVE KIDS - NSW GOVT $100 VOUCHERS
The Wired Lab is a registered provider of the NSW Government 'Creative Kids' Program, which entitles parents and carers of young people (18 years and under) to a $100 voucher towards creative activities. These vouchers will be active from 1st January 2019, and one voucher per child is available on an annual basis.
Most of our workshops are accessible to mature teens or children accompanied by an adult. 
Parents and guardians of participants under 18 should contact us directly before enrolling.
To claim your voucher the parent/guardian needs to establish a Service NSW account and apply for a Creative Kids Voucher
Once your voucher is issued contact us to reserve your child's place in a workshop.
Please provide the child's full name, date of birth and the voucher number.
If the workshop place is more than $100, we will invoice you for the balance of the fee.
ACCESSIBILITY
This venue is wheelchair accessible.
The Wired Open Labs workshops are presented in a range of venues where varying access needs can be met.
We have endeavoured to make our workshops as accessible as possible.
Please contact us with specific access needs before purchasing a ticket to ensure we meet your requirements.
Contact Details
Anna Schoo | The WIRED Lab | anna@wiredlab.org
---------------
ABOUT DAVID
David Ferguson's photography work has taken him all over Australia and to several countries around the world.
After a brief flirtation with fashion photography David turned his focus to weddings and ran a wedding photography business for some years.
Shooting almost entirely with natural light he has taken his studio lighting techniques with him through his 14 year journey and applied them to the natural world.
---------------
With thanks to our partners at Kimo Estate.

This project is assisted by the Australian Government through the Australia Council, its arts funding and advisory body.

The Wired Lab is supported by the NSW Government through Create NSW.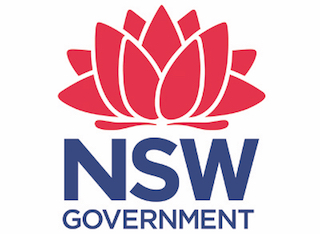 This event is currently closed and no contact details are available