LNL '19: Approachable Members + Guests (FREE)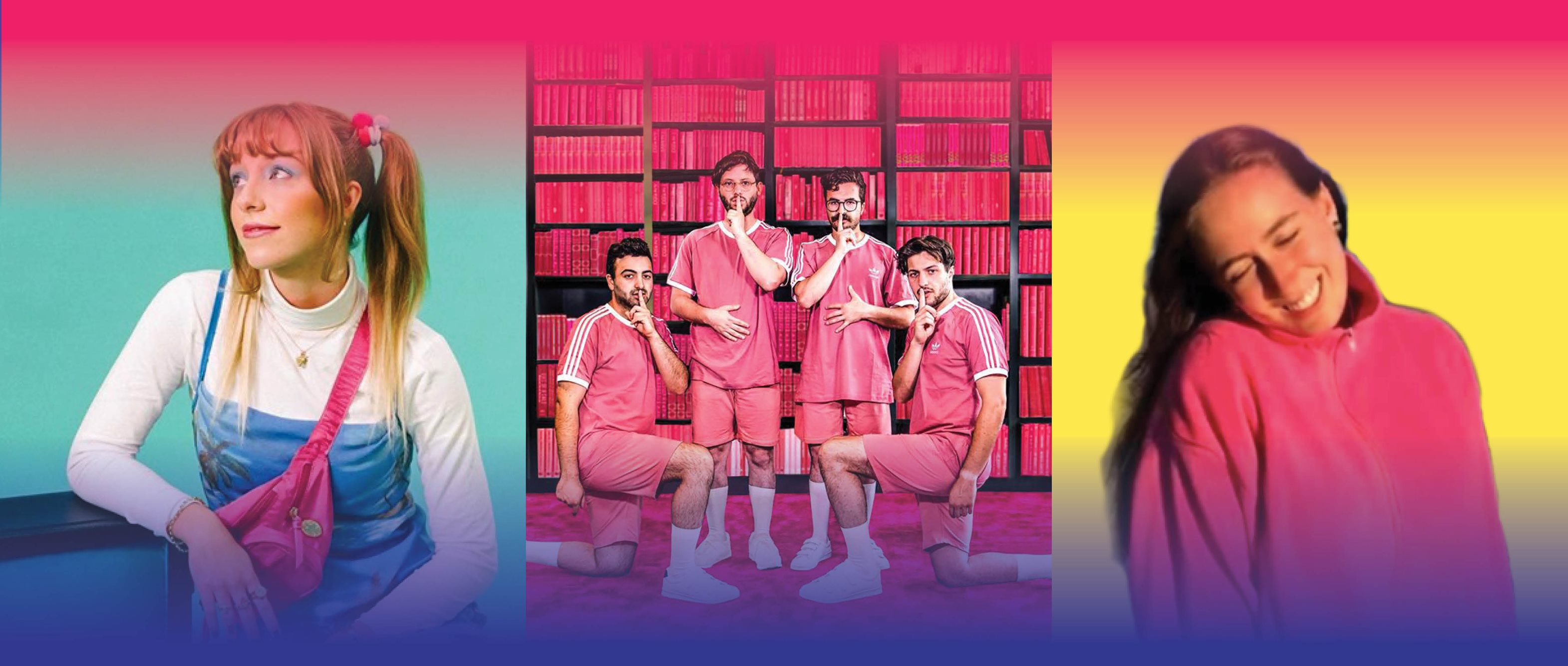 Unsigned FReeZA x Live N Local present an all ages party like no other, featuring;

Approachable Members of Your Local Community with special guests yergurl + Tamara & the Dreams

This event is totally FREE.
Yes, you read it right. FREE Live Music, FREE Food and FREE Mocktails!

Don't forget to register for guaranteed entry AND your chance to win an amazing prize pack!
Approachable Members of Your Local Community make music that's a gently heaving wave of team spirit and pop melodies; funny but not a joke, approachable but not simple, and generously glazed in extra servings of groove and charisma. Reliably funky and devilishly handsome in their matching Adidas, these nebbish boys from the more-recently-clean streets of St Kilda who make up the Approachable Members deliver a service the community knows and loves.
Victoria's teen queen, yergurl, is a songwriter, vocalist and producer, making dreamy pop beats in her bedroom. yergurl describes the moments of growing up as a rebellious teen and explores the power emotions have over hormonal adolescents, through confronting, raw and honest lyrics. yergurl's unique story-telling is paired with atmospheric synths, lo-fi beats and layered, reverb-laden vocals to create pop you could swim in. yergurl's unique sound is derived from her life-long appreciation for popular music, and takes inspiration from the 80s, to horrorcore, alt rock, and the works of The 1975, Charli XCX and Lana Del Rey.

Tamara & the Dreams is the dazzling four piece indie pop project of quirky internet-dwelling 21-year-old Tamara Reichman. Candid reflections on youth, identity and the self are filtered through bittersweet guitar songs that can be both abrasive and whimsical. Armed with the superpower of cutting to the core of youthful idealism and angst, and conjuring instantly relatable, catchy pop, Tamara & the Dreams explores what it means to be young and alive.

Please note that there will be no pass outs during the event. This is a drug, smoke and alcohol-free event. 
~~~~~~~~~~~~~~~~~~~~~~~~~~~~~~~~~~~~~~~~~~~~~~~~
The Unsigned FReeZA Committee are committed to providing an event that's open to everyone, regardless of gender, race, sexuality, ability or financial status. FReeZA is a Victorian Government initiative that supports young Victorians to get involved in their community by planning and running drug, smoke and alcohol-free music and cultural events for other young people.

We would like to acknowledge that this event is being held on the land of the Boon Wurrung people of the Kulin nation. We wish to pay respect to the Boon Wurrung people and their Elders past, present and emerging. 
Location
Red Scooter Unique Events Venue
25 William Street, Balaclava, Vic 3183
This event is currently closed and no contact details are available