2019 School Review Parent Workshop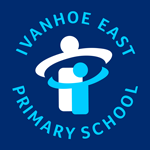 In Term 1, 2020 we will be undertaking the review of our current four year strategic plan based on DET guidelines.
Prior to the review, the school conducts a self-evaluation highlighting strengths, progress & opportunities for improvement.
Parents & carers are invited to contribute to the process by attending an evening workshop on Wednesday 7th August at 6:30pm in the Year 6 shared learning space.
Location
Year 6 Shared Learning Space
Ivanhoe East Primary School, 35 Warncliffe Rd, Ivanhoe East, Victoria 3079
This event is currently closed and no contact details are available