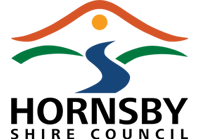 Writing for Online Publications with Jenna Guillaume
What makes something go viral? How do you grab and hold people's attention in the chaotic void of the internet? Learn the secrets to creating engaging and meaningful content, and how to stand out in the crowded digital landscape.
Jenna Guillaume was editor-at-large for BuzzFeed Australia, where she wrote about important things like pop culture, identity, feminism, social media, and Chris Hemsworth's biceps. She is the author of YA novel WHAT I LIKE ABOUT ME.
Location
Hornsby Central Library
28-44 George St, Entry via Hunter Lane, Hornsby, NSW 2077
This event is currently closed and no contact details are available