NEVER ENDING 80S - LAURIETON UNITED SERVICES CLUB 
SAT JAN 11TH
ON LINE SALES finish 4pm.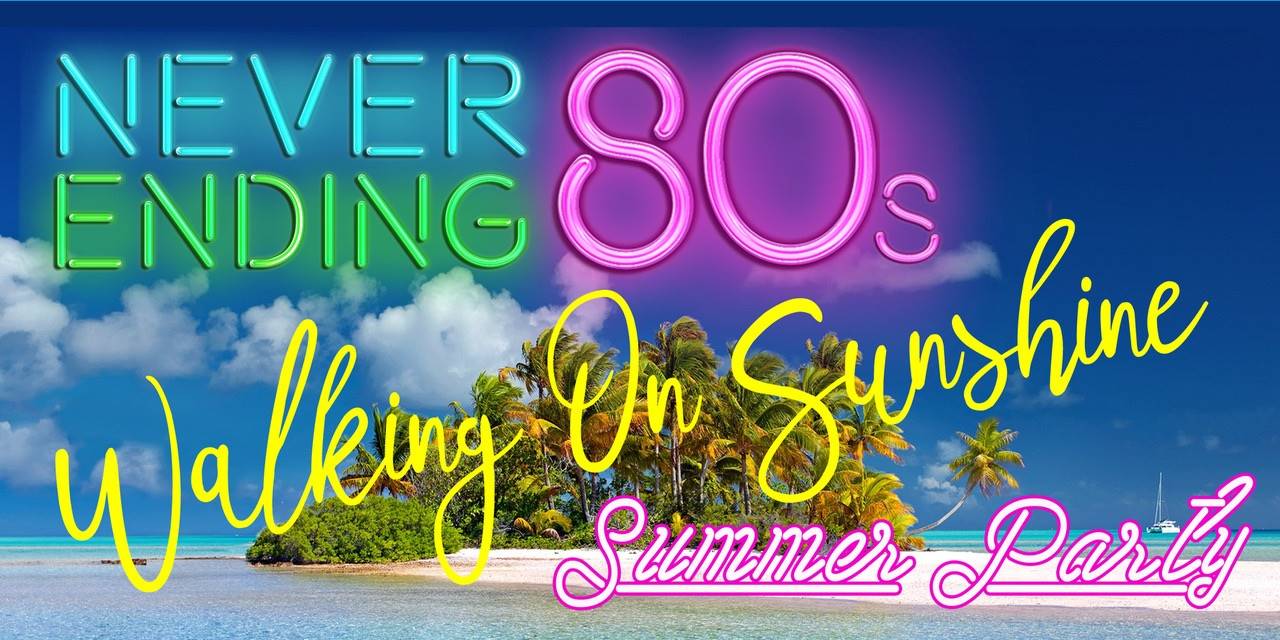 Australia's hottest 80s show are bringing the BIGGEST PARTY of the summer with their  ALL NEW WALKING ON SUNSHINE SUMMER PARTY TOUR.Hit after hit and mixed to perfection... When THE NEVER ENDING 80S hits the stage, you'll be dancing and singing all night long to your faves by Starship, Madonna, Michael, Prince, Wham!, INXS, Aha, Whitney, Belinda Carlisle, Bon Jovi, Cindy, Katrina, Bruce Springsteen, Elton and sooooo much more... Get your tickets and let's Party!!!
Come fancy dress & let's make it a real party!
Please bring your print out confimation that will be sent to you by email , on the night.
DOORS OPEN 7:00PM , SHOW STARTS 8.00PM. THE BAND PERFORM 2 SETS, THERE IS NO SUPPORT. 
BUS - this purchase gives you admission to the show only, if you want to book a bus ticket , contact the club .
This is an 18+ show. Club membership or photo ID required.
This booking platform charges a fee like all other booking services. It is the smallest we could find. If you know of a cheaper one, tell us & we will start using it.
------------------------------------------------------------------------------------------------------------------------------------------------------------
This event is currently closed and no contact details are available