COMPANIES & cOMMUNITIES; CHARACTER & CHAOS
WITH TIM SIMS AM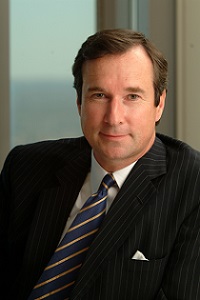 Guest speaker at Sydney Rotary Club on Tuesday 3rd of September will    be Tim Sims AM, the Founder and Chairman of Pacific Equity Partners. 
We have invited Tim Sims AM to draw from business and community experience, his academic training and his personal journey to reflect on:
where the threats and opportunities might lie in the current system and

what each of us might do to best protect those near to us and serve those around us.
When he was a university graduate, Tim saw himself following in his British father's footsteps towards international aid work. Instead he has become one of Australia's most successful members of the private equity industry.
Prior to founding PEP, Tim was the Chairman and Managing Director of Bain & Company's Australasian and African operations and a member of Bain & Company's Global Executive Committee. Tim has also served on a number of government committees and led national strategy projects.
Success has allowed Tim to go some way of achieving his original hope — he has had the means to offer scholarships, sponsorship and assistance to more than 20 charity, community and research organisations over the past three decades.
As a consequence of these philanthropic initiatives, he was made a member in the general division of the Order of Australia.
Location
Castlereagh Boutique Hotel
169 Castlereagh Street, Sydney, NSW 2000
Contact Details
This event is currently closed and no contact details are available