DAY 1 - Preconference workshop: "Working with Complexity"
14th November 2019
Our annual conference runs over two days and will highlight that Borderline Personality (BPD) is no longer regarded as untreatable and that people with BPD (and their families) deserve equitable access to the treatment and support they need. 
This one-day preconference workshop is ideally suited to clinicians from a range of mental health and allied health sectors who want to broaden their understanding of  BPD in particular addressing the comorbid and co-existing mental health and medical problems that frequently complicate assessment and treatment of BPD.
Working with complexity - associated with BPD
This one day workshop will focus on working with complex clinical situations associated with treating people with BPD. Following are some of the examples:
Managing suicide risk

Managing BPD in the presence of coexisting depression, bipolar disorders, psychosis etc.

Working with anger and aggression associated with BPD

Working with people with BPD who have complex and challenging relationships

Working with people with BPD who don't engage with therapy
There will be plenty of opportunities to discuss the complex clinical situations that you come across in your clinical practice.
Presenter : Associate Professor Sathya Rao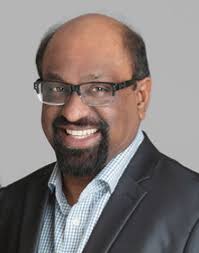 Sathya Rao, is the Clinical Director of Spectrum, Personality Disorder Service in Victoria. He has treated people with BPD for the past two decades and is extensively involved in teaching and training clinicians in the field. A/Prof Rao has published research papers, contributed chapters, co authored a book on BPD and was part of the NHMRC clinical guidelines development committee for the NHMRC Clinical Practice Guideline for the Management of BPD (2012).
To register for both days click on the "Find Other Events" button on the booking details page.
Spectrum Personality Disorder Service for Victoria
Level 1 / 110 Church Street
Richmond Victoria 3121
This event is currently closed and no contact details are available