FREE INTRO – Piano Lessons for CHILDREN

Give your Children the Gift of Music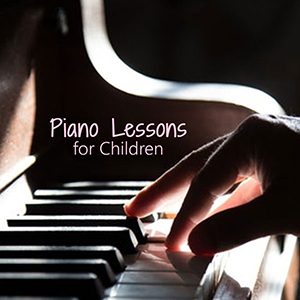 Start your child on the right track by giving them the gift of piano lessons which they will love.
Like trees, bushes, flowers and grass all growing out of the same soil, all beautiful in their own way, your child will grow to his or her own unique perfection.
Come along to our FREE INTRODUCTORY SESSION and discover how, in a relatively short time, your child will have the tools to pretty much play anything they like. They'll learn how to improvise, compose, arrange and read and write music in a beautiful, supportive, inclusive environment.
The method of teaching piano used by Piano Teacher, Sophie Moleta, will bring back old fashioned "fun around the piano with others". Learning piano with and for others is way more fun, inspiring and motivating. Your child will become a much better player that way! Right from the beginning you'll find that everyone is different and perfect in their individual tastes, learning styles and musical expression.

Sophie will be offering a series of 10 weekly Children's classes on Saturday afternoons 1pm – 2pm starting in school Term 4 in our beautiful Mandala Room at The Sound Temple.

Ten weeks of classes will see your child playing easy contemporary, classical, jazz and blues pieces as a beginning for more complex pieces later on their journey.

Lessons are taught in a group on the piano and then all students practice the main lesson on multiple Electric Pianos in the room.

Learning in a group is motivating for the students, it gives confidence, you become a better player and it's fun.

All lessons are supported by beautiful colour handouts and a video link is sent after the class which you and your child can access if you want to go over the lesson. The whole method has a thorough step by step, lesson by lesson website which once signed up, you can access anytime to go over what your child has learned if you want to.

At the end of ten weeks there will be a concert/party lesson with everyone coming together to play what has been learned in an atmosphere of fun, joy and celebration.
Sophie Moleta is a devoted and caring musical mamma and artist who has spent most of her life doing musical things, from playing piano and singing in choirs as a child to creating and co-creating pieces of music, songs and many albums.
the last 16 years she has taught music in capacity of piano teacher privately and in schools and has facilitated choirs in local schools. Sophie has worked closely with many refugee students and is dedicated to music as a powerful and transformative way of expression and healing.
Since moving to Fremantle in 2015, Sophie began studying with Anneka Pearton who has created "Piano Easy", a brilliant piano teaching method which teaches you everything about the piano and has you playing wonderful pieces in record time.
imparts her immense love and knowledge of music in the form of teaching and we are blessed to have her offer adult's piano classes and children's piano classes here at The Sound Temple. We are committed to making music available to everyone and are delighted to welcome Moleta as part of our team here in the Perth Hills.
The Sound Temple, Sawyers Valley WA
This is a FREE intro with classes beginning in Term 4 on Tuesday mornings. RESERVE TICKETS
** This is a ticketed event, no door sales available.
DATE: Saturday 24th August 2019
Start: 1:00pm  (arrive from 12:45pm)
Finish: 1:45pm
Included: Endless cups of warming organic teas and coffee

To Bring: 
Please wear easily slip off shoes for entry into our Mandala Room
** This is a ticketed event, please reserve your tickets before the event.
Dawn 0474 555 444
Map
The Sound Temple - 100 Marshwood Pl, Sawyers Valley
This event is currently closed and no contact details are available