WEBINAR: Reconciliation Action Plan
Date |

Monday 16 September 2019
LIVE stream |

 QLD & VIC 12:00pm - 1:00pm (AEST)
All are welcome. This webinar will be recorded. Be sure to have registered before the LIVE stream to access the recording after at a later date.
Aboriginal and Torres Strait Islanders people represent 3% of Australia's population, and are under-represented within Architecture. In our last Census in 2016, nationally only 28 of 12,000 or 0.2% of registered architects identified as Indigenous. This under-representation means Aboriginal and Torres Strait Islander communities are missing a voice within the design process and risk not being heard or understood. Consequently, it is the industry's responsibility to better understand the culture and history of Aboriginal and Torres Strait Islander communities and actively engage and consult with them throughout the design process to ensure we integrate their cultures, stories and history sympathetically and appropriately into the design of public spaces and buildings. Implementing a Reconciliation Action Plan is one way Architecture companies can demonstrate their commitment to reducing this under-representation and ensuring their employees are equipped with the skills to engage with Aboriginal and Torres Strait Islander communities as part of the design process.

Conrad Gargett is currently implementing their first Reconciliation Action Plan (RAP), endorsed by Reconciliation Australia, which is guiding their commitment to reconciliation across the practice, within the architectural and construction industry and the wider community. Conrad Gargett is an Australian architectural practice first established in Brisbane in 1890, and aims to create meaningful places for people. To each project, Conrad Gargett brings unrivalled vision, innovative design and world-leading expertise built upon our vibrant legacy creating award-winning architecture and design for over a century. 

This presentation will share Conrad Gargett's journey through the process of establishing, developing and current implementation of their RAP. Specifically, it will elaborate on the challenges a company may face throughout the process and the benefits and opportunities to be realised by travelling down this pathway.
Guest Speaker  |      Cassandra Raciti
Cassandra is the Chair of Conrad Gargett's Reconciliation Action Plan Committee, overseeing the implementation of the company's first Reconciliation Action Plan (RAP). In her time at Conrad Gargett, Cassandra has witnessed clients, in particular all levels of government specifically as part of the tendering process, gradually increasing the requirement for companies to clearly demonstrate their commitment and contribution to the employment, education and training of Aboriginal and Torres Strait Islander peoples. Cassandra has been involved in the development of the company's RAP from the very beginning, and has seen it progress into a comprehensive plan resulting in full endorsement by Reconciliation Australia. With over six years in the construction industry, and a brother on the final leg of becoming a registered Architect, Cassandra has a thorough understanding of the design process and the Architect's role of designing and delivering public buildings and spaces that connect with and are representative of the wider community.

Cassandra is also Chair of the Integrated Management System Committee, ensuring compliance of Conrad Gargett's Quality, Safety and Environmental management systems, and sits on the Sustainability Committee. As a member of the Administration team, Cassandra assists Directors and Senior Leaders in the co-ordination and preparation of submissions and tenders. Cassandra holds a Bachelor of Business in the areas of management, marketing and economics, and a Bachelor of Education in History and Information Technology, and is a current member of the Institute for Managers and Leaders. 
AACA Competencies | Practice Management
AACA Knowledge Domains | Social & Ethical
If you have any further questions, please feel welcome to contact me on 07 3828 4104.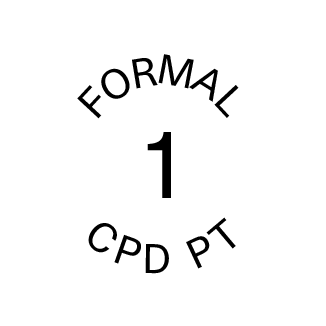 Ticket Costs
Member | $25
Non Member | $35
 
Contact
Australian Institute of Architects
Queensland Chapter
Level 1, 70 Merivale St Exhibition Street 
Brisbane
T| 07 3828 4100
E| joyce.martin@architecture.com.au
WEBINAR: Reconciliation Action Plan
This event has now closed
Resend tickets to your email address.
Contact the event organiser.
You can review the event organiser's terms and conditions here.
WEBINAR: Reconciliation Action Plan
You can review the event organiser's terms and conditions here.
If you can't find your tickets, click here.
Your email has been sent.
The organiser will be sent the details of this message.

Sorry, there appears to have been an error. Please try again later.