Make your own super tasty and healthy bliss balls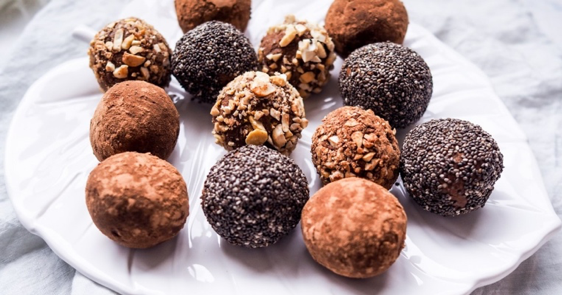 Bliss balls are a great lunchbox snack, dessert or treat. So easy to make - no bake and super quick!

Learn to make your own delicious bliss balls. Discover how to pack your bliss balls with flavour and texture, and make two take-home variations including Chocolate Bliss Balls and Cocoa and Banana Power Bliss Balls.
This workshop is all about teaching you to feel confident to make your own delicious treats at home with common, easy to get ingredients.
Be prepared to get your hands into some gooey healthy goodness as you mix and roll these delights. 
Eating healthy is not about deprivation and I'll teach you how you can indulge smarter, and the whole family will love it (I promise).
Bonus: You'll get free 5 bliss balls recipes to start making them at home.
IMPORTANT NOTE: This workshop involves the use of ingredients containing nuts. Unfortunately for customers health and safety we recommend those with nut allergies avoid this workshop.
About Your Instructor: Joanna Sochan

Joanna is
a dedicated Natural Therapist and the proud owner of Naturimedica Holistic Health and Wellness.  Joanna has been a natural pratitioner since 2010 and is  passionate about solving YOUR health problems or concerns, and turning your life around. She shares her knowledge, experience and enthusiasm for natural remedies, nutrition, lifestyle medicine and other natural health solutions, as highly effective methods to get well and stay healthy long-term.
 She provides natural and lifestyle solutions for chronic diseases and has particular interest and training in a
drenal and chronic fatigue, d
igestive conditions,sleep problems and insomnia ans skin disorders.
Location
Kitchen 1
Morisset High School, Bridge St, Morisset, NSW 2264
Contact Details
This event is currently closed and no contact details are available