A Weekend of Ritual Alchemy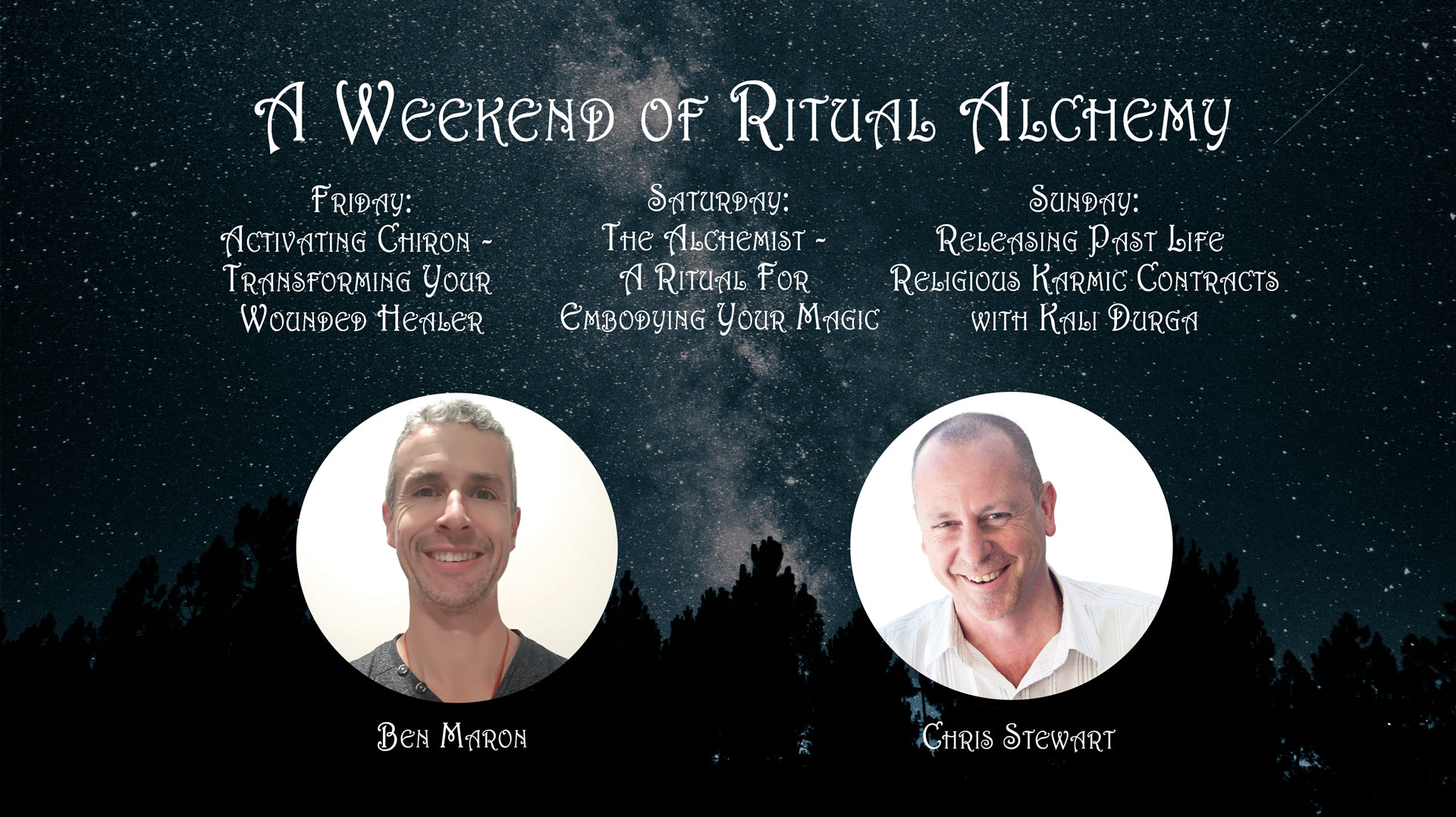 A WEEKEND OF RITUAL ALCHEMY A Weekend of Ritual Alchemy includes three separate events. You can attend any one of them, two, or all three! While each event is uniquely powerful and completely stand-alone, attending all three will magnify the benefits you get! 
BOOK ALL 3 EVENTS AND SAVE 

If you pre-book all three events during this weekend you get the discounted price of $222. This pre-booking ticket is ONLY avaliable until the start of the Friday event. 

Here are links to all three events to leanr more about them and your facilitators: 
ASTROLOGY CHART INFORMATION
Please note that we ask for your birth date, time and place - so that we can prepare yoru natal astrology chart to inform the rituals. If you do not know your exact birth time, please provide an estimation and contact us to let us know it is only approximate. 
LoGISTICS
Kama Scout Hall
Birch Place, Macquarie, ACT 2614
Contact Details
BOOK YOUR TICKET VIA THE "BOOK NOW" BUTTON ABOVE
This event is currently closed and no contact details are available