2019 Burraga Copper Challenge 120km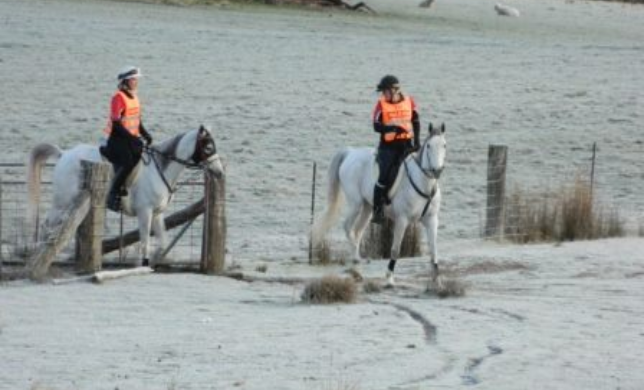 Description
This years Burraga event will consist of a 120km elevator ride & 50km only to be held on Sunday the 29th September 2019. The ride base is at Burraga Sports Ground Lloyd St, Burraga. The various courses utilises forestry tracks offering amazing views of the surrounding valleys and ranges.
The course will be through many of the same forests used for the Burraga Copper Challenged in previous years including the new out from base track around the Burraga Dam.
Saturday 28th Sept:
11.00am:    Nomination Open             
12.30          Lunch
1.30 - 2pm: Vetting Open
6.00 pm:    Pre ride talk
Sunday 29th Sept:
2am         120km Start
8.30am      50km Start
Venue
Burraga Sports Ground
Lloyd St
Burraga, NSW 2795
Large grounds for camping and a clubhouse with music, bar and pool table. A few taps around the grounds that can be used for the horse water and strapping but no powered sites.
Contained camp fires allowed unless total fire ban in place
Contact Details:
Jacque Wright
Ride Director
burragaendurance@gmail.com
0423 733 456
Refund Policy:
100% when notified in writing prior the 26th September 2019 prior to 10pm
60% when notified in writing 27th of September middnight
40% when notifies in writting 28th of September middnight
If no notification has been sent in writing then no refund will be issued.
All forms of writing notice include via email, text message to 0423 733 456, message on the event notice on Facebook or a PM to Jacque Wright via FB. All notifications will be confirmed with a reply and if a reply has not been received within 24 hours you must follow-up.
Payment of a refund will be made within 48 hours for notifications prior to the 27th of September. Notifications after this date will be paid in the week following the event. 
Tickets:
The receipt of your booking will print as you ride entry form.. please bring to the event. You will be asked to complete all your rider and horse details with this booking. Any information you do not have simply leave blank to complete your entry but will be required to start the ride.
In addition if you are purchasing more than one entry, each rider and horse details will be required to be entered. This process does save time on the day in the office for all parties.
How does an Elevator ride work:
See the below extract from 2019 AERA rule book.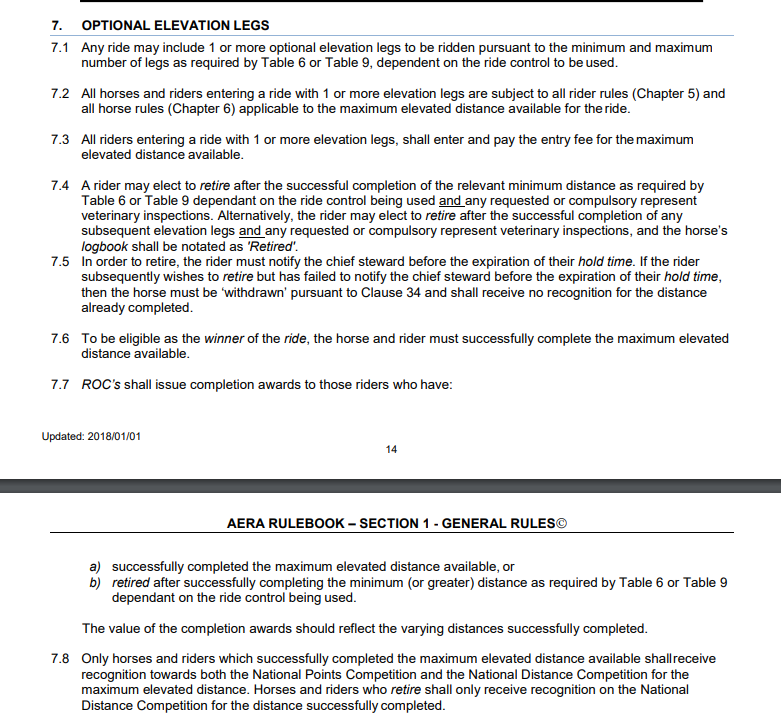 This event is currently closed and no contact details are available