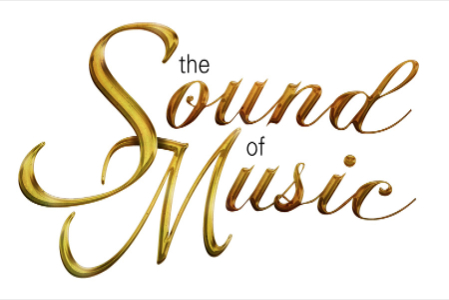 Directed by SARAH McCARTHY | Musical Direction by SAMANTHA ATKINSON | Choreography by LYNDELL FARMER-SMITH | Production Management by AMANDA GIRDLESTONE | Assistant Direction by PAUL GIRDLESTONE | Stage Management by BEN MUSHET | Production Assistant PETA FIGGINS
Friday 8th Nov 7:30pm, Saturday 9th Nov 7:30pm, Sunday 10th Nov 2:00pm, Friday 15th Nov 7:30pm, Saturday 16th Nov 2:00pm & 7:30pm, Sunday 17th Nov 2:00pm, Friday 22nd Nov 7:30pm, Saturday 23rd Nov 2:00pm & 7:30pm
Adults $32 | Concession $27 | Members $25 / Family $110
The Roo Theatre Company is proud to present the all time family favourite, Rodger & Hammerstein's, The Sound of Music. 
The Sound of Music tells the tale of young postulant Maria Rainer, whose free spirit has trouble fitting into the rules and regulations of Nonnberg Abbey. Commissioned by the Mother Abbess to serve as the governess for seven motherless children, Maria transforms the Von Trapp family home from a place of dour rules and regulations to one filled with joy, with laughter, and with music. In the process, Maria wins the hearts of all seven children--and their widower father, Captain Von Trapp. With the Mother Abbess' blessing, and to the children's delight, Maria follows her heart, and Maria and the Captain marry. Upon returning home from their honeymoon, Maria and the Captain learn that their beloved Austria has been taken over by the Nazis, and the retired Captain is asked to report for immediate service in the Nazi Navy. When the Nazis show up at their door to take Captain Von Trapp away, it is a family singing engagement (wily navigated by their friend Max) that buys the family time to make their narrow escape. Their Austrian convictions compel Maria, the Captain, and the children to flee over the mountains of Switzerland to safety, taking the words of the Mother Abbess to heart: "Climb Every Mountain… till you find your dream."
WHAT:
The Roo Theatre Company is thrilled to present the all time classic, The Sound of Music.
VENUE:
The Harbour Theatre
Corner of Addison & Wentworth Streets,
Shellharbour Village, NSW, 2529
Make a booking, click below
Resend tickets to your email address.
Contact the event organiser.
You can review the event organiser's terms and conditions here.
You can review the event organiser's terms and conditions here.
If you can't find your tickets, click here.
Your email has been sent.
The organiser will be sent the details of this message.

Sorry, there appears to have been an error. Please try again later.