BLOW Quintet | Kool Under the Stars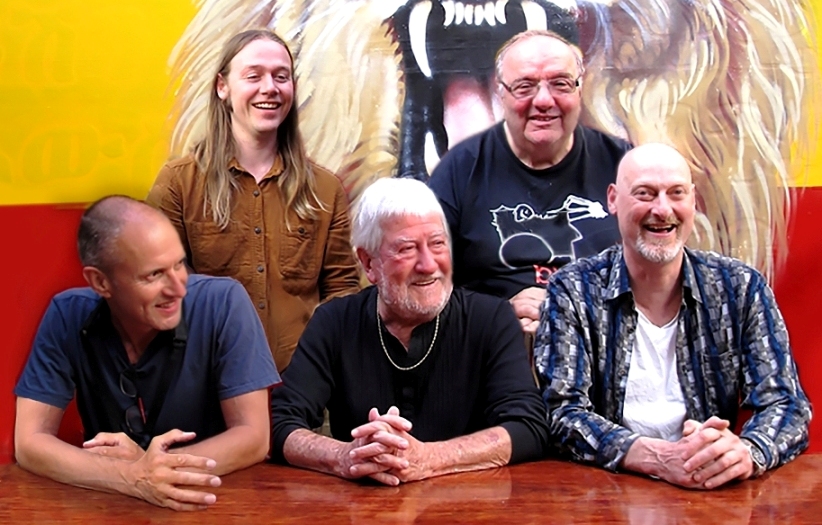 date |
Saturday 2 November 2019 at 8pm
PRODUCED by |  Cafe Woodworks - Bungendore
Location  |  
Carrington Inn - Elm Park Garden
21 Malbon Street, Bungendore, NSW 2621
Pricing | Earlybird (ends 30th September) $64. | Regular $69. | SeniorCard Concession 5%
INCLUSIONS |  Concert, Drink on Arrival, Parking
DESCRIPTION |  A brilliant evening of Jazz under the stars in the Carrington Inn summer garden
BLOW has been at the forefront of Australian contemporary jazz since its inception as Musiikki Oy during the early 1980s. 
The ensemble's artistic vision is limitless and ever evolving, inspired by the moment, the place, the audience, the mood and the empathy shared by the members of the ensemble. Exceptional improvisers who create a group sound that is uniquely BLOW.
The group's philosophy, programming and approach to the artform of Jazz epitomise the very best of Australian Jazz. Co-led by drummer Ted Vining and tenor saxophonist Peter Harper, the band's repertoire is a judicious mix of originals with an occasional standard included. 
"Take a core sample of the Jazz strata and BLOW is an assured and intoxicating distillation of many of its layers. Their CD Blue Sun Red Moon is a celebration of a shared passion and conviction. Its wordless songs of joy are anthems to the human spirit and the collective experience of creating music in the moment."   
Gerry Koster, Jazz Up Late, ABC Classic FM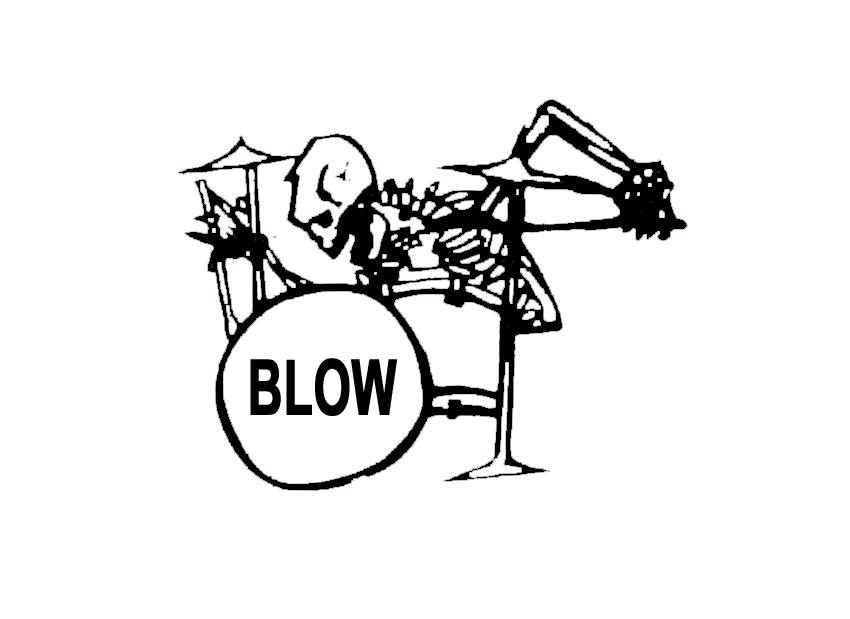 Don't miss BLOW in concert under the stars. 
Bookings Essential.  Book early to avoid disappointment. 
 
Cafe Woodworks will be open from 5.30 for excellent value early bird dining.  Scroll to bottom for details.
 
* Pre-show drink include: selected sparkling, red or white wine, local beer, cider, and softies.  Responsible Service of Alcohol Applies.
In the event of rain, the performance will be relocated indoors. 
---
About the Musicians
Ted Vining | Drums, Co-leader
Ted is a cornerstone of Australian Jazz, a drum colossus and cultural force for over half a century. Ted has toured with US jazz greats Dizzy Gillespie, George Cables, Nat Adderley, Clifford Jordan, Lee Konitz and Mark Murphy, among others, and has recorded and performed at major International and Australian Festivals with the Brian Brown Quartet, Ted Vining Trio, Bernie McGann, Alan Lee Quartet, Don Burrows, David Tolley, Musiikki Oy and many others.
In 2017 he was bestowed the prestigious Graeme Bell Hall Of Fame Award Jazz Bell Award. The Award recognises outstanding artistic achievement and contribution to Australian jazz by a living artist. At the 2017 awards ceremony – held at Bird's Basement in Melbourne – founder Albert Dadon said."The Bells are 15 years old this year and I'm thankful for the opportunity to contribute to the legacy of the greats that continuously inspires our contemporaries to expand the music and the meaning of jazz in the present." All winners were determined by a panel of revered Australian and International Jazz identities.
"Ted Vining is one of the most exciting, dramatic and soulful drummers we have ever had in this country, while Peter Harper produces some of the strongest and most beautiful saxophone sounds you will ever hear." 
John Clare, Sydney Morning Herald
Bob Sedergreen | Piano, Keyboards
Bob is widely recognised as a Living National Treasure. Along with his own Blues on the Boil and Art Attack, he was a core member, along with Ted, of the iconic Brian Brown Quartet, and has been fundamental to the identity and popularity of the Ted Vining Trio for over four decades. Bob has also been the accompanist of choice for such Jazz luminaries as Dizzy Gillespie, Nat Adderley, Milt Jackson, Phil Woods, Ritchie Cole, blues legend Jimmy Witherspoon, and many more.
Peter Harper | Alto Sax, Co-leader
Peter has been with BLOW since inception and has been a torch bearer for the avant garde on four continents, both as an instrumentalist and an inspirational composer. His searingly powerful sound manifests his longtime dedication to the practice of overtones and musical studies under Ratu Pandji, and the great English reedman Evan Parker. Peter has toured and recorded with Musiikki Oy, Tibetan Dixie, Australian Art Orchestra, Mulatu Astatke, Black Jesus Experience, Night Z [Holland, Belgium, Switzerland] and The Big One. 
Ian Dixon | Trumpet, Flugelhorn
Ian is another long-time member of BLOW, joining in the late 1980s, and remaining in the band even during 15 years based in London. Ian's work in the global electronica scene, with his band Ute resulted in cross-discipline collaborations in film and TV, with visual artists, choreographers and in digital media. Ian has performed and recorded with artists including Irmin Schmidt (Can), Guru, Kenny Garrett, Mulatu Astatke, Black Jesus Experience, Kumo, Ape, No-Man, Night Z, Dub Pistols, West Park and DC2/4..
"Most members of this well-known Melbourne jazz quintet have been playing together for a couple of decades and it shows to their advantage. Presence is rich with straigh-ahead, swinging 4/4 rhythms, heard too little these days. The tunes, mainly written by band members, are post-hard-bop in flavour, relaxed in feeling, with a touch of Italian film music thrown in.
"There are also a few short 'free' pieces which provide variety and don't outstay their welcome. It's hard to think of a more driving rhythm section in Australian jazz at the moment than Bob Sedergreen (piano), Gareth Hill (bass) and Ted Vining (drums). Propelled by this, and often playing polyphonously, are the insufficiently recognised tenor sax of Peter Harper and the flugelhorn of Ian Dixon.
"If there are influences here of John Coltrane and Miles Davis, they're more than welcome. Multi-instrumentalist Adrian Sherriff is added on two tracks (playing shakuhachi and bass trombone)."  
Geoff Page, Sydney Morning Herald
Gareth Hill | Double Bass
Gareth began playing music as a violinist aged eight, switching to bass to study with renowned US ex-pat Eric Ajaye in Canberra. Gareth's dedication to his art led to New York where he studied with legendary bassists Rufus Reid and John Patitucci. Gareth has toured and performed with Amanda Palmer (Dresden Dolls), with jazz greats Bernie McGann and Mark Levine. He is deeply involved in Melbourne's vibrant band scene with Mikelangelo, Tin Star and The End, and is a member of Ted Vining's Impressions.
---
Make a Great Night Out Even Better with
Dinner Before the Show at Café Woodworks
OPTIONAL PRE-SHOW SET-MENUS – from 5:30pm
Café Woodworks | $44.50pp
Entrees | Smoked Salmon and Avocado Salad with Crusty Sour Dough 
or Sun Dried Tomato Arancini with goats cheese

Mains | Chicken Breast wrapped in Prosciutto with crispy chats and vegetables
or Scotch Fillet with port wine jus (GF) with truffle mash and steamed greens
Vegetarian meals available on request
 
---
This event is currently closed and no contact details are available