SUNDAY AFTERNOON CINEMA AT CTC@ROBERTSON
The Community Technology Centre at Robertson presents
Bea Cinémathèque
Sunday Afternoon Cinema at CTC@Robertson
 The Battle Over Citizen Kane
 a documentary by Michael Epstein and Thomas Lennon 
Country: USA  Language: English
Release Date: 1996
Runtime: 108 minutes Colour: Colour  Classification: Not Rated
This documentary, produced for PBS' _"American Experience, The" (1988)_ series, chronicles the struggles between filmmaker Orson Welles and newspaper tycoon William Randolph Hearst over the making and release of Citizen Kane (1941), whose protagonist (Charles Foster Kane) was allegedly a barely fictionalized Hearst. Interviews with contemporaries of Hearst and Welles reveal the intense campaign to suppress the film and ultimately ruin the career of its director.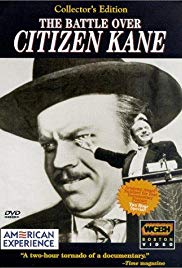 One
Sunday 15 September 2019 at 2.30pm
Cafe opens at 2.00 pm for tea and coffee.
Tickets $10 adults (plus 30c booking fee) - CTC fundraiser
Bookings recommended.
info@robertsonctc.org.au  ph: 4885 2665
Venue
CTC@Robertson
58-60 Hoddle Street
Robertson, NSW 2577
Contact Details:
info@robertsonctc.org.au  ph: 4885 2665
This event is currently closed and no contact details are available