Bus trip from ROMA to Surat Races, 21 September 2019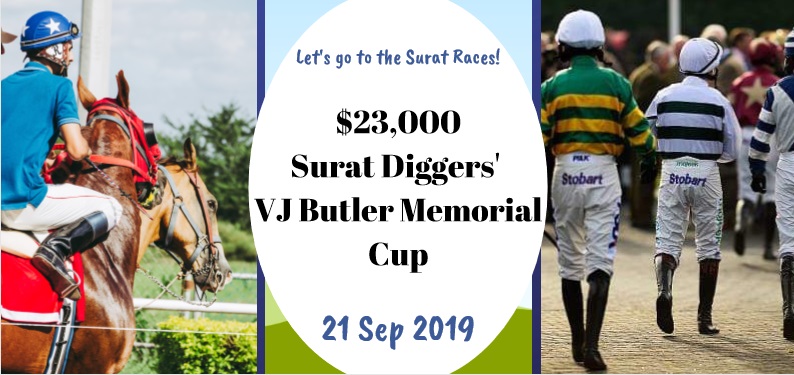 In ROMA? Get closer to the action of SURAT RACES - Bus leaves Arthur St carpark 10am - arrive refreshed & ready to play!
Enjoy canapes & drinks before 5-race program featuring Surat Diggers VJ Butler Memorial Cup & Fashions-on-the-Field! Complex facilities incl all-day access to ATM, bar & canteen, Bessie's IceCream & more...
Bus leaves Surat Races at 6pm
Incl drinks on bus, gate-access w/ RaceBook, Charity Luncheon (funds: LifeFlight & RFDS)
BONUS: Phantom race call by Paul "Dogsy" Dolan!!!
Location
Bus trip - sponsored by Cleanaway, Roma
Leaves Roma, Arthur Street Carpark at 10am, Leaves Races, Warroo Sporting Complex at 6pm, ., . .
Contact Details
This event is currently closed and no contact details are available