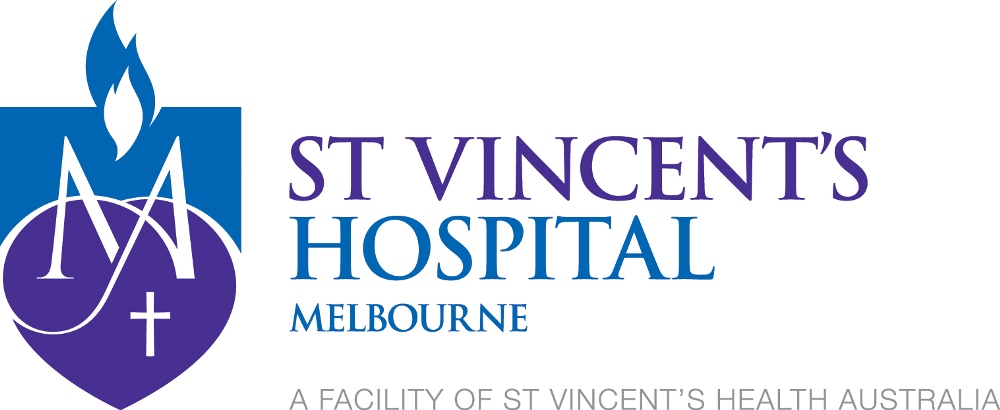 26th National Hepatitis Symposium
Australian Catholic University
Building 404 (off Young St), Fitzroy
Saturday 23rd November
The 26th National Hepatitis Symposium is organised by the Department of Gastroenterology, St Vincent's Hospital Melbourne.  The symposium will provide an update on the current management of chronic hepatitis B and C and for the first time fatty liver disease.  The symposium will provide lectures, panel discussions and interactive cases.  It will provide general gastroenterologists, ID physicians, GPs, nurses, scientists and community advocates with state of the art knowledge of how to manage people living with chronic hepatitis B and C in primary and tertiary care settings, and how to diagnose, assess and manage people living with fatty liver disease.
INTERNATIONAL SPEAKER: Dr Raymond Chung, Director, Hepatology & Liver Centre
Massachusetts General Hospital & Harvard Medical School, Boston, USA
Raymond Chung, MD is the Director of Hepatology and Liver Center at Massachusetts General Hospital and a Associate Professor of Medicine at Harvard Medical School. Dr. Chung completed his B.A. at Harvard College and his MD from Yale University School of Medicine. He completed a residency in Internal Medicine and a fellowship in Gastroenterology and Hepatology at the Massachusetts General Hospital. 
Dr. Chung's focus has been fundamental and translational research in HCV infection.  Major focus of his research has been elucidating the basis for the observed accelerated liver disease pathogenesis in HCV-HIV coinfection.  In this regard his research has made important contributions to the current understanding of hepatic pathogenesis of coinfection.
PROGRAM
8.00am-8.30am  Registration
Foyer Building 404 Australian Catholic University
8.30am-10.00am Plenary Session 1 – HCV – Chair: Jacinta Holmes
Welcome    Alex Thompson
Lecture 1 – HCV Elimination in the US: The New England experience (Ray Chung)
Lecture 2 – HCV Elimination in Australia (EC)/Targeting PWID (Joe Doyle)
Lecture 3 – DAAs and liver related morbidity/Mortality in Australia (Simone Strasser)
Panel: "HCV Hypotheticals"
Chair: Jacinta Holmes, Cases: Tim Papaluca
Proposed Panel Members: Ray Chung, Simone Strasser, Joe Doyle, Adam Pastor, Lucy McDonald, Helen Tyrell, Scott Bowden, Sione Crawford
10.00am-10.30am Morning Tea 
10.30am-11.30am HCV Breakouts
•    HCV 101 – Diagnosis, fibrosis assessment, treatment – Chair: Jessica Howell (Elliot Freeman) 
•    Engaging the unengaged in practice – Chair: David Iser (Ann Farrell) 
•    HCV difficult cases – Chair Jacinta Holmes (Tim Papaluca)
11.30am-12.45pm Plenary Session 2 – HBV – Chair: Alex Thompson
Lecture 1 – New treatments for HBV (Finite Therapy) (Ray Chung)
Lecture 2 – HBV & HCC risk – do NA prevent HCC (ETV vs TDF) (Jacinta Holmes)
Panel: "HBV Hypoteticals"
Proposed Panel Members: Ray Chung, Jacinta Holmes, Sally Bell, Jessica Howell, Sid Soodh, Stephen Locarnini, Matt Penn
12.45pm-1.30pm Lunch 
1.30pm-2.15pm HBV Breakouts        
•    HBV 101 – Diagnosis and treatment – Chair: Zina Valaydon
•    HBV and pregnancy – What GP's need to know – Chair: J Howell
•    HBV difficult cases – Chair Alex Thompson
2.15pm-3.15pm Plenary Session 3 – NASH Chair: Marno Ryan
Lecture 1 – Dx of NASH/Triage
Panel: "Mx of Obesity"
Proposed Panel Members: Michael Hii, Georgie Cameron, Naomi Gandler
3.15pm-3.45pm Closing 
CONTACT DETAILS: Genevieve Cullity (03) 9231 2705 genevieve.cullity@svha.org.au
SPONSORS
This event is currently closed and no contact details are available