Paul Dillon – Teenagers, alcohol and other drugs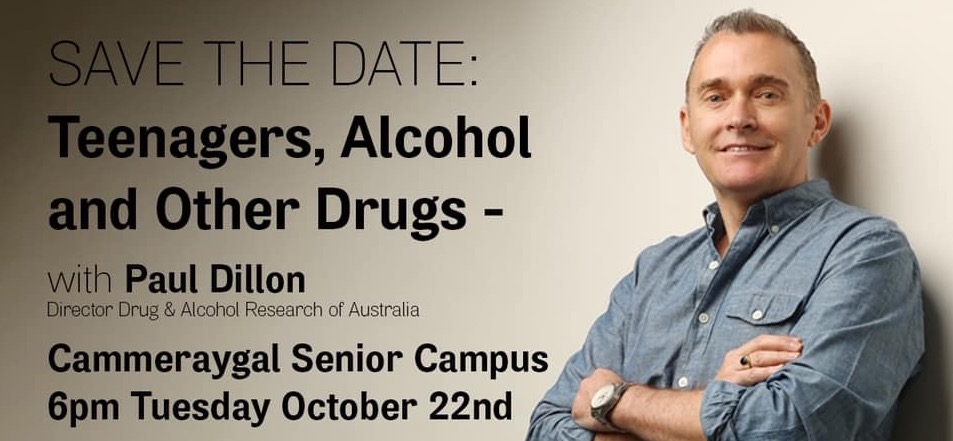 Parents and Carers Workshop 
Teenagers, alcohol and other drugs 2019: Paul Dillon
What's happening, what's out there and how much influence do parents really have?
Using the most recent data available will examine the use of alcohol and other drugs by school-based young people. It will have a particular focus on the changes in patterns of alcohol use that have occurred in recent years, as well as any particular concerning trends around illicit drug use. There will be a close examination of the positive influence that parents can have on their child's drinking behaviour, as well as the barriers that they may face during adolescence. It aims to empower parents with a positive message and assist them in having open and honest family discussions in this complex area.
All parents and carers are encouraged to come along because It takes a village to raise teenagers...
Date: Tuesday 22nd October 2019
Time: 6-8 pm
Tickets:
Public Admission $10.00
Parents that have paid 2019 voluntary contributions $Free
Parents that have not yet paid 2019 voluntary contributions $5.00
Location
Cammeraygal High School - Senior Campus
School Hall, 149 West Street, Crows Nest, NSW 2065
This event is currently closed and no contact details are available